Topic: Strategic Highway Safety Plan for Tennessee

Nashville, TN – Tennessee Department of Safety and Homeland Security Commissioner Bill Gibbons and Department of Transportation Commissioner John Schroer has announced the preliminary number of traffic fatalities in Tennessee last year and the state's strategic highway safety plan for 2015.
The 2014 traffic fatality numbers include vehicular deaths reported by all Tennessee law enforcement agencies.
Early figures indicate there were 961 vehicular deaths on Tennessee roadways in 2014. That's the second lowest traffic fatality number since 1963 and the fifth time traffic deaths have dipped below 1,000 since that year. «Read the rest of this article»
TDOS marks Older Driver Safety Awareness Week

NASHVILLE – The Tennessee Department of Safety joins the American Occupational Therapy Association (AOTA), the American Association of Motor Vehicle Administrators (AAMVA), and other highway safety groups in promoting Older Driver Safety Awareness Week, December 6-12, 2009.
"Over 27 million Americans are 70 years old or older. An estimated 20 million of them are licensed drivers," said Deputy Commissioner Greta Dajani, TDOS. "In Tennessee, we want to provide all Tennesseans, including seniors, with the information and resources to maintain desired mobility and enhanced quality of life."
The U.S. Census estimates there will be 50 million Americans aged 70 and older by the year 2030. Nearly ten million Americans will be 85 and older. Increasing age brings changes in physical, mental and sensory abilities that can challenge a person's continued ability to drive safely. «Read the rest of this article»
Agencies Announce New Coalition Program to Assist Senior Drivers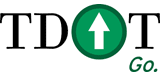 Nashville – Tennessee Department of Transportation Commissioner Gerald Nicely joined representatives from the Governor's Highway Safety Office, Department of Safety, Department of Health, Federal Highway Administration, Federal Motor Carrier Safety Administration, National Highway Traffic Safety Administration, AARP, AAA Auto Club South, and a number of other highway safety partners to sign a new Strategic Highway Safety Plan for Tennessee on Wednesday, September 30. The goal of the new plan is to reduce the number of fatalities in Tennessee by 10% by 2012.
"Working together, we have the ability to make dramatic strides in making Tennessee's roads safer," said TDOT Commissioner Gerald Nicely. "As a major partner in this effort, TDOT is increasing its focus on implementing improvements that can make roadways safer, like cable barrier rail, high visibility pavement markings, and improved directional signs."
«Read the rest of this article»