Topic: Street lights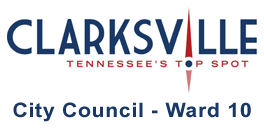 Clarksville, TN – The Clarksville City Council met in its usual first Thursday of the month voting session. As I had mentioned in comments of the agenda that I sent out, there were an assortment of issues to address. This is Part I of my report.
Ordinance 5-2013-14 (Funding new LED street lights with Conservation Bonds)
In this project the mayor wants to use/spend $1.2 million in Treasury backed bonds to buy 765 LED replacement streetlights. Energy savings are projected to bring a payback in just under 16 years. «Read the rest of this article»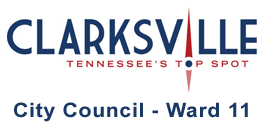 Clarksville, TN – Clarksville Councilwoman for Ward 11, Kaye Jones to hold her regular monthly Town Hall meeting on Monday, July 29th at 6:30pm at the Clarksville Gas and Water Department located at 2215 Madison Street.
There will be several topics discussed that are on the agenda, one being the Marina Restaurant lease and the two missed deadlines. We will also be discussing a resolution (one vote) to take out bonds to upgrade street lighting in Clarksville to LED lighting.

Clarksville Branch officials support neighboring branch efforts
The NAACP, National Association for the Advancement of Colored People, Springfield Branch is currently undergoing a reactivation and reorganization effort. The branch had lapsed into an inactive status. However, citizens recently have expressed their desire to see the branch once again active and engaged in local affairs as an advocate and watchdog for their civil rights.
Rev. Gardner with Terry McMoore and Jimmie M. Garland Sr. of Clarksville Branch NAACP.
Rev. James Gardner, president of the Springfield Branch, conducted the meeting. The reactivation meeting was attended by more than sixty citizens. He thanked those attending. He stated that the main objective at this point is to increase the membership level to the critical threshold for activation as a viable branch. Due to recent constitution changes, branches are now required to have a minimum of 100 members for activation.
«Read the rest of this article»