Topic: Strikeforce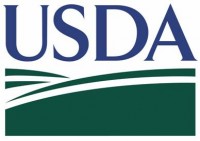 Nashville, TN – USDA's Natural Resources Conservation Service will target over $885,197 this year in technical and financial conservation assistance for Tennessee farmers, ranchers and forest landowners in persistent poverty rural areas.
StrikeForce for Rural Growth and Opportunity is a USDA effort that focuses high-priority assistance in rural communities in 20 states with a special emphasis on historically underserved farmers, ranchers and communities in counties with persistent poverty. «Read the rest of this article»

Clarksville, TN – Slowly making a name for itself, Clarksville's own SSF Submission Academy is building a dynasty.  In just over five years, SSF has managed to take fighters to the UFC several times as well as BoDog, Strikeforce, M-1, Sengoku and more.  SSF has in the past couple of months, signed multi-fight deals for Nate Landwehr, and Matt Pellino.  Nate's fights with the XFC will air on AXStv and Matt's will be on pay per view with Asia's largest MMA promotion, OncFC.
«Read the rest of this article»
Clarksville, TN – Last month marked the five-year anniversary of the SSF Submission Academy in Clarksville, the only school in town to propel fighters to success in Strikeforce, UFC, King of the Cage, K-1, Pride, and other top level shows. "There's other gyms in town, but there's only one fight school," said Ron Dayley, owner of the academy. "If you want to become a professional or amateur fighter, we're the only place you can go other than Nashville. In this area, we're it." Scientific Street Fighting is a term coined by legendary martial artist Bruce Lee.
Dayley is originally from Washington, D.C. He has managed and trained fighters in Strikeforce, The UFC, XFC, Bodog and other big events. The former professional fighter is licensed in Tennessee by the ISKA and in Kentucky by the KBWA as a referee, trainer, promoter, timekeeper and corner-man. He is a BJJ brown belt and MACP Level II certified. «Read the rest of this article»