Topic: Striped Bass
Paris Landing, Pickwick Landing and Tims Ford Recognized by Take Me Fishing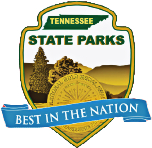 Nashville, TN – Paris Landing State Park, Pickwick Landing State Park and Tims Ford State Park were listed among the Top 100 Family Friendly Places to Boat and Fish in the U.S., according to Take Me Fishing, whose first Top 100 list was released this month. Park and recreation areas in 24 states were represented in the Top 100.
"We are thrilled to have three of our great Tennessee State Parks on the list of family-friendly boating and fishing destinations in the country," Deputy Commissioner Brock Hill said.
«Read the rest of this article»
Now Accepting Regulations Comments

Nashville, TN – The Tennessee Wildlife Resources Agency (TWRA) Fisheries Division announced its proposed 2013 fishing regulation changes that will be presented to the Tennessee Fish and Wildlife Commission (TFWC) at its October meeting. The TWRA made the proposals at the August 23rd-24th meeting of the TFWC in Nashville.
The proposals cover a variety of topics including Alabama rigs, skipjack herring, wild trout streams, walleye on Cherokee Reservoir, and bass on Pickwick, Parksville and Cordell Hull reservoirs. Other proposals limit the number of commercial licenses, the addition of new commercial gear, and define waters open to commercial fishing. For a complete list of the proposals, visit the TWRA website at www.tnwildlife.org. «Read the rest of this article»