Topic: Student Government Association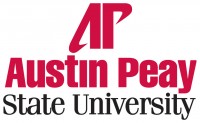 Clarksville TN –Area high school students hoping to enter college will have an opportunity to win a $3,000 scholarship to APSU, when the university hosts it's Spring 2013 AP Day, February 16.
Prospective students interested in knowing more about attending APSU are encouraged to attend AP Day.  During this event, students will tour campus, talk to APSU students, meet future professors, check out residence hall options and explore classrooms, labs and galleries. «Read the rest of this article»

Clarksville, TN – Students at Austin Peay State University recently elected new officers and representatives to the Student Government Association.
The SGA executive board will consist of Trent Gaasch, president; Catherine "Cady" Denton, vice president; Jesse Brewer, executive secretary; and Kathryn H. White, chief justice. «Read the rest of this article»
The Austin Peay State University Student Government Association (SGA) and the National Pan-Hellenic Council (NPHC) will host a Inauguration Watch Party on Tuesday, January 20, from 10:00 a.m. to 2:30 p.m. in the Morgan University Center ballroom.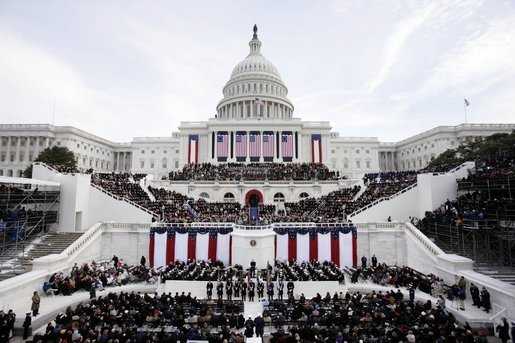 Join us in the  University Center Ballroom for snacks and drinks to watch this monumental moment in history as Barack Obama is sworn in and becomes the 44th President of the United States. The Inaugural Parade begins  at 11:00 p.m. and the Inauguration will begin at 1:00 p.m.
Sponsors of this event are SGA & NPHC (Sigma Gamma Rho, Delta Sigma Theta, Alpha Kappa Alpha, Kappa Alpha Psi, Phi Beta Sigma). APSU is located at 601 College Street Clarksville, TN.
This event is free and open to the public.
High school students interested in knowing more about attending Austin Peay State University are encouraged to visit campus during Fall 2008 AP Day on Saturday, Nov. 8.
University faculty, staff and students will provide informational sessions and activities.
Check-in is from 11 a.m.-12:30 p.m. in the Foy Fitness and Recreation Center. Students and their parents will receive tickets for lunch in the campus cafeteria, located on the main floor of Morgan University Center. Also, during that time, guests will have opportunities to tour the campus and meet with professors and current Austin Peay students. «Read the rest of this article»
G.H.O.S.T. hosted creepy thrills and a fun night full of treats without tricks. Austin Peay State University student organizations and departments opened the campus to the community to give parents, and children the chance to have a safe time while trick or treating. Students stood in the twilight hours of the fading October sun, dressed in various costumes with spectacular organizational displays.
Some organizations such as the Gay-Straight Alliance (GSA), and Chi Epsilon Mu had costume themes. Those two groups chose vampires and pirates, respectively. Chi Epsilon Mu won the first place prize for their two-story pirate ship playhouse display, allowing members to man the tables, and the vessel in true ship-man teamwork.
G.H.O.S.T., a long-stranding tradition at Austin Peay State University, stands for Greater Halloween Options for Safe Trick or Treating, and is presented annually by the SGA on the last Sunday before Halloween between the hours of 4:30 pm to 7:00 pm. «Read the rest of this article»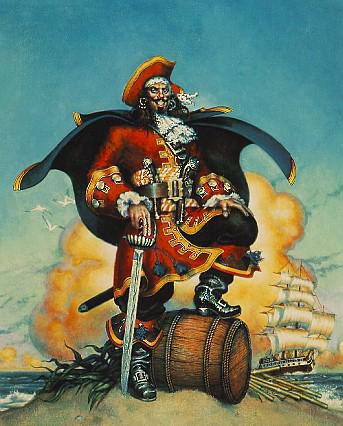 Avast! Yo-ho! A different kind of Halloween celebration will take place at the Morgan University Center Plaza at  Austin Peay State University Sunday, October 26, from 4-7 p.m.,  when the Student Government Association sponsors G.H.O.S.T., an annual spooky day event where area children are encouraged to don their costumes and visit organization-sponsored booths for some non-traditional treats without the tricks. This year's event has a pirate theme, so be prepared from swash-buckling fun and games.
Halloween treats come in the form of books. The APSU Women's Club will be near the Phi Kappa Phi table, the best table every year at passing out books for children in the community.  The APSU Women's Club will be passing out bookmarks to accompany these books. «Read the rest of this article»
Approve an increase in bus fares, then hold a public hearing. The city's Transportation Committee has unanimously approved the new CTS rate structure. The Clarksville Transit System has now scheduled a public hearing for August 11 at 5:30 p.m. at the Clarksville Public Library, where it will explain to the public the planned fare structure and proposed route changes and take public input on those changes. Concerned CTS riders and all citizens can also respond to the increases by mail if unable to attend the hearing (legal notice and mailing address at end of story). Currently, the changes will go into effect on September 1.
As it stands, the new fare structure means cost of riding city buses could nearly double for many people who use the Clarksville Transit System. While the actual fare per ride will remain unchanged at $1.00 per ride, the 25 cent transfers will be history. That means riders who need to transfer would pay full fare for that second ride, the second half of their journey. Since it is impossible to go from the western side of town along Fort Campbell Boulevard to the mall area along Wilma Rudolph Boulevard or to Madison Street and the Sango area without a transfer, all of those passengers could see their transit costs nearly double. The elimination of transfers translates to a de facto 75 cent increase in bus fare for riders who need to utilize two buses navigate across town or into adjoining residential neighborhoods. «Read the rest of this article»