Topic: Sturgeon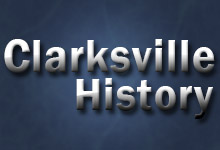 Clarksville, TN – In 1780 a group of 300 daring pioneers decided to journey upon the Tennessee River and the Cumberland River in flatboats and canoes.
The destination for some of them would be present day Montgomery County, upon the Red River at the mouth of Passenger Creek. Yet, in order to arrive at their destination they had to guide their boats through a frontier full of Native Americans determined to attack them.
Why would they attempt such an endeavor which seemed to almost promise violence, deprivation, and other hardships?
«Read the rest of this article»

Nashville, TN – The Tennessee Wildlife Resources Commission will hear an update on the proposed 2011 sport fish proposals and an overview of Tennessee's trout program at its September meeting. The TWRC will meet September 22nd-23rd in Crossville at the Hampton Inn.
The commission was presented the 2011 sport fish proposals at its August meeting. An update on two sport fish changes, that were mentioned at the August 2010 Commission meeting (Whiteville Lake crappie and the closed fishing zone in Cherokee Reservoir), will be made.
As was discussed at the August commission meeting, the U.S. Fish and Wildlife Service has determined that shovelnose sturgeon be listed as a "similarity of appearance" species with the federally endangered pallid sturgeon. Proclamation 10-12 amends the commercial fishing proclamation to prohibit the take (harvest) of this species by commercial fishing activities in Tennessee. In addition, due to the action taken by the U.S. Fish and Wildlife Service on shovelnose sturgeon, the agency is proposing to prohibit the harvest of this species by sport fishing methods as well. «Read the rest of this article»