Topic: Sunny Hyde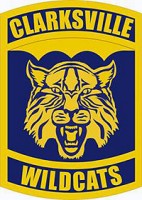 Clarksville, TN – It was Senior's Night at Clarksville High School Friday, February 6th, and the Clarksville Wildcats basketball team gave its seniors a lot to cheer about at their last home game of the regular season. The Wildcats pounced on the Henry County Patriots and thoroughly brought them down with a 62-35 victory.
The Patriots struggled to execute their offense and make baskets all night. While a lot of the Patriots struggles were due to the Wildcats active defense, a lot of their open shots rolled off the rim as well. It was one of those nights where almost everything went wrong for one team and nearly everything went right for the other.
«Read the rest of this article»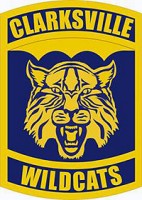 Clarksville, TN – Haley Bearden made a definite statement on her last night at home for the regular season. On Senior Night at Clarksville High, Bearden led her team with a double-double, past the tenacious Henry County Lady Patriots, 46-40.
Bearden finished the game with 16 points, 16 rebounds and two blocks. Although she led the team with her 16 points, it was her clutch rebounding in the last minutes of the game that kept her team ahead of the Lady Patriots.
Bearden's last two points came from the free throw line, giving the Lady Wildcats a 43-38 lead with just over three minutes left in the game. With just under two minutes, Henry County's Ashley Martin scored in the paint to make the score 43-40.
«Read the rest of this article»
Clarksville, TN – After hundreds of artists had their works of art on display at two locations in downtown Clarksville, then judged by artist Mary Addison Hackett, winners were awarded at Clarksville Riverfest's Tour d'Art Receptions held Thursday, September 4th and Friday, September 5th, 2014.
Over $2,500 in prizes were awarded.
The competition included five categories: Photography & Digital Images, Sculpture, Painting, Mixed Media/Collage, and Drawing. Monetary awards are given to first through third place in each category (for each division) and a Best of Show Award.
«Read the rest of this article»