Topic: T Mobile Arena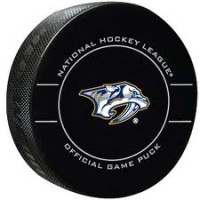 Nashville, Tn — The reigning Western Conference Champion Nashville Predators had to dig themselves out of a two goal deficit tonight to defeat the Minnesota Wild, 5-2. In the much anticipated home opener, featuring more firepower in the line-up, Preds fans were feeling the excitement at puck drop.
Of course, it didn't hurt when Keith Urban performed during the first intermission, keeping the Smashville faithful on their feet until the start of the second period.
«Read the rest of this article»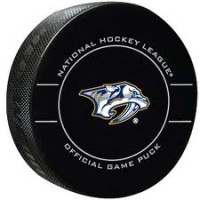 Las Vegas, NV– The Las Vegas Golden Knights ran roughshod over the Nashville Predators tonight in sin city, breaking a five game home losing streak with the win, 5-1.
Nashville starting goalie Juuse Saros blocked 45 shots on the night, but Las Vegas attempted the most shots on goal for the season against Nashville with 50.
The Predators thought they had the first goal of the night in the first period when Colton Sissons scored on a breakaway, but the goal was disallowed when Vegas challenged for off side. After the video review, it was determined that Sissons WAS in fact off side, so no goal.
«Read the rest of this article»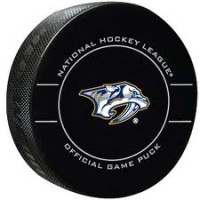 Las Vegas, NV – The Nashville Predators rolled into Las Vegas tonight and defeated the Golden Knights, 2-1. Getting the two points was just what the doctor ordered before the NHL takes it's annual All-Star break this weekend.
Vegas got on the board first at 8:03 of the first period when Max Pacioretty took a pass from Alex Tuch and buried the puck past Nashville goalie, Juuse Saros for the 1-0 lead.
The teams remained tied after the first period of play with Vegas outshooting the Predators 18-13, but Saros stood tall in net to keep the Predators close.
«Read the rest of this article»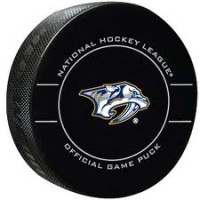 Clarksville, TN – The Nashville Predators continue to claim the monicor "comeback kids" with another come from behind win tonight against the Edmonton Oilers. Trailing 2-0 after the first period, the Predators came storming back to claim the victory, 4-2.
With the win, Nashville's General Manager David Poile becomes the winningest GM in the history of the NHL.
Nashville has been making it a habit to fall behind early, but have clearly shown they don't get rattled and keep their game under control to forge the wins.
«Read the rest of this article»