Topic: Tennessee Department of Labor & Workforce Development Safety Program
Nashville, TN – Tennessee Department of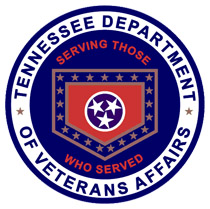 Veterans Affairs is partnering with the American Legion Post 45 and Veterans of Foreign Wars (VFW) Post 2120 to offer a Veterans outreach event for Robertson and Cheatham Counties.
Representatives from more than 40 federal, state and local agencies will be present to offer claims guidance, health and wellness resources, educational programs as well as housing and jobs information. «Read the rest of this article»
Seasonally Adjusted Rate holds steady
Nashville, TN – Tennessee Commissioner of Labor & Workforce Development Karla Davis announced today that for the second month in a row, Tennessee experienced substantial employment growth.
"Tennessee had 17,400 more people employed in March than in February," said Commissioner Karla Davis. "The state also saw healthy growth in the number of people joining in the job search. Tennessee's civilian labor force grew 0.5 percent from February to March as 16,300 more people looked for jobs." «Read the rest of this article»
Local industry firms garner Governor's Safety Awards
James Neeley, Commissioner of Tennessee's Department of Labor & Workforce Development, announced that U.S. Zinc, Trane and Bridgestone Metalpha USA, Inc.  have been awarded State Safety Awards. U.S.Zinc and The Trane Company received the Governor's Safety Award. Bridegstone Metalpha received the Commissioner's Safety Award. The awards were presented at the 32nd Annual Tennessee Safety and Health Congress held at the Gaylord Opryland Hotel in Nashville.
Commissioner Neeley attested to the fact that each of these companies have demonstrated a strong commitment to maintaining a safe and healthy workplace when the presentations were made to each company. "The evaluation criteria for this award are challenging"  Each of these companies, by their efforts, has worked extremely hard to meet and exceed the standards the award requires.
In its press release, TDL&WD noted that the Governor's Safety Award honors Tennessee employers and employees who meet a required number of hours without workplace injuries serious enough to cause an employee to miss a day of work or restrict normal job activities. The number of hours required is based on the size of the company. «Read the rest of this article»