Topic: Tennessee Department of Mental Health
Clarksville, TN – An impressive lineup of speakers with deep experience in health care delivery to service members and veterans will gather in Clarksville next month for a community-focused suicide prevention summit.
«Read the rest of this article»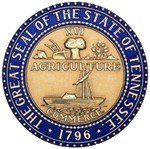 Nashville, TN – Tennessee Governor Bill Haslam joined Department of Mental Health and Substance Abuse Services (TDMHSAS) Commissioner E. Douglas Varney and others today to announce "Prescription for Success," the state's plan to prevent and treat prescription drug abuse in Tennessee.
Prescription drug abuse is a pervasive, multi-dimensional issue impacting Tennessee individuals, families, and communities. Of the 4,850,000 adults in Tennessee, it is estimated that nearly 5 percent (about 221,000) have used pain relievers, also known as prescription opioids, in the past year for non-medical purposes. Of those, it is estimated that 69,100 are addicted to prescription opioids and require treatment for prescription opioid abuse.
«Read the rest of this article»

Nashville, TN – In 2013, 921 newborns in Tennessee experienced withdrawal from drugs their mothers used while pregnant.
Many people across Tennessee, including a group of state leaders, are working to reduce that number and in the past year launched several efforts to help prevent the suffering and expenses associated with the condition known as neonatal abstinence syndrome, or NAS.
«Read the rest of this article»
State of the Child Report Addresses Importance of Meeting the Needs of Abused and Neglected Children
Nashville, TN – Tennessee's future depends on fostering the health and well-being of the next generation, including those children who are involved with the child welfare system. The latest edition of the Tennessee Commission on Children and Youth's KIDS COUNT: The State of the Child in Tennessee focuses on the impact of child abuse and neglect and the importance of a supportive infrastructure to help vulnerable children develop successfully.
Some stress is inevitable in life, but a chronic stressful condition such as neglect or abuse is called "toxic stress" and can disrupt developing brain architecture, leading to lifelong difficulties in learning, memory and self-regulation. Abuse, neglect and ?separation from a parent present traumatic, toxic stress that can lead to a variety of ?social, emotional and behavioral problems. «Read the rest of this article»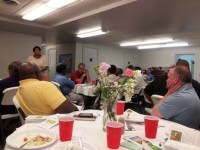 Clarksville, TN – The Clarksville Area Ministerial Association welcomed Tasha Chusac as the guest speaker for the monthly luncheon. Tasha shared the mission and purpose behind the Early Connections Network with the diverse group of pastors.
That mission consists of bringing together families, caregivers, teachers, providers, governmental agencies, and natural supports in the promotion of healthy development. «Read the rest of this article»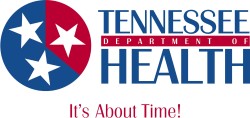 Nashville, TN – Tennessee Health Commissioner John Dreyzehner, MD, MPH, has provided an update on the investigation of infections associated with recalled products from New England Compounding Center.
His statements from today's media briefing are included below. «Read the rest of this article»