Topic: Tennessee Department of State
Austin Peay State University to play host to North Middle District Contest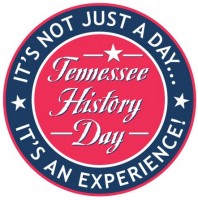 Nashville, TN – Beginning next week, students from across the state will demonstrate their research abilities, knowledge and creativity in the world's leading program for history education.
The district level competitions for Tennessee History Day are scheduled to take place from February 22nd through March 24th in Greeneville, Knoxville, Chattanooga, Clarksville, Murfreesboro, and Memphis.  In the competitions, students in grades six through 12 will present history-themed projects in a variety of formats – including museum-style exhibits, papers, web sites, documentaries and even live performances. Judges are university professors, high school teachers, museum curators, archivists and other public historians.
«Read the rest of this article»
Check with Consumer Affairs, Charitable Solicitations and Gaming before donating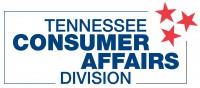 NASHVILLE – A word of caution to those planning to end 2009 or start 2010 by giving money to what they think is a good cause: The state Division of Charitable Solicitations and Gaming and the Consumer Affairs Division are reminding Tennesseans to check out charitable organizations before making donations.
"While consumer complaints filed with us do not automatically mean organizations are at fault," says Consumer Affairs Director Mary Clement, "learning about complaints does sometimes affect whether a consumer goes forward with a donation. It's really easy to check to see if Consumer Affairs has had complaints against an organization."
Complaints filed with the Consumer Affairs Division are forwarded to the Division of Charitable Solicitations and Gaming for investigation. The Division of Charitable Solicitations and Gaming, which is part of the Department of State, has authority to levy civil penalties against groups that engage in unfair, false, misleading or deceptive fundraising practices. The division's investigators also can refer cases to the district attorney general if criminal activity is suspected. «Read the rest of this article»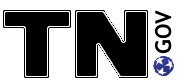 After a nice summer vacation, some students may dread the thought of heading back to school. But the Tennessee Electronic Library can help make the transition easier.
The Tennessee Electronic Library (www.tntel.info) makes available at no cost an extensive collection of online educational materials to help make returning to the classroom a less daunting experience.
The Tennessee Electronic Library (TEL) provides an Internet link to databases that provide access to a variety of materials on various subjects.
Students who are working on research for classroom assignments can tap into TEL to find a huge selection of newspapers, news magazines and scholarly journals containing information about current events, economics, education, environmental issues, health care, literature, art, politics, social science, technology and more. «Read the rest of this article»