Topic: Tennessee Double D's BBQ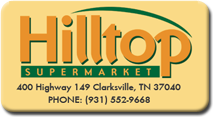 Clarksville, TN – Saturday, May 7th, was a great day for the Dwayne Byard Memorial BBQ Cook Off held at Hilltop Super Market. It was warm with a cool wind. Great weather for the event.
The smell of rich, sweet smoke was in the air. The aroma of grilling meat set your mouth to watering.
The cook off was held in honor of Dwayne Byard who past away last year. Proceeds from the event are going towards a scholarship fund for Dwayne's grandchildren.
«Read the rest of this article»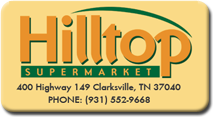 Clarksville, TN – Hilltop Super Market kicked off their 5th annual BBQ Cook off Friday, May 2nd with a wing cooking contest and a hot wing eating contest. The weather was perfect, slight cloudy, warm with a slight cool breeze. Good weather for outdoor cooking.
Contestants for the BBQ Cook Off were setup, ready for tomorrows contest. Some were cooking and selling to those in attendance.
«Read the rest of this article»