Topic: Tennessee Education Commissioner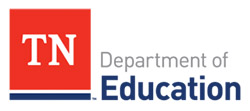 Nashville, TN – The vast majority of Tennessee educators feel positively about the climate in their schools, and more teachers than ever are finding value in the statewide evaluation system, according to the results out today from the 2016 Tennessee Educator Survey.
This is the sixth year the state surveyed all of its educators to gather their feedback, and the results show Tennessee teachers feel increasingly supported, with 86 percent saying instructional time is protected by their administration—which improved for the third year in a row.
«Read the rest of this article»
Commits to Visiting 10,000 Tennessee Teachers
Nashville, TN – Education Commissioner Candice McQueen on Friday kicked off a statewide tour of classroom visits where she plans to connect with 10,000 Tennessee teachers. The commissioner, whose tour began in her hometown of Clarksville, is committed to this goal as a way to listen and learn from Tennessee educators.
Commissioner McQueen visited three schools on Friday, two of which she attended herself growing up: Burt Elementary and Northeast High. She spent time with teachers, students, and administrators, listening to stories of their successes and challenges. «Read the rest of this article»