Topic: Tennessee Education
Statewide assessments show achievement gains for second year in a row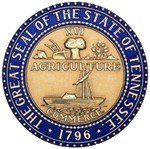 Nashville, TN – Tennessee Governor Bill Haslam and State Education Commissioner Kevin Huffman today announced that statewide student performance on the 2012 Tennessee Comprehensive Assessment Program (TCAP) improved for the second year in a row, as the state continues to push toward academic achievement through its First to the Top education reforms.
Students reached higher levels of proficiency in 23 of 24 TCAP achievement tests in grades three through eight. Achievement also increased on most high school "End of Course" exams.
«Read the rest of this article»
Collective bargaining ban includes outlawing political payroll deductions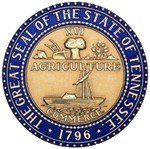 Nashville, TN – On a day when Senate Republicans approved corporate campaign contributions, they added a provision to a bill outlawing collective bargaining that bans teachers from payroll deductions for political participation.
"At a time we should be talking about kids, we're talking about political payback," said State Senator Andy Berke. "Last year, we had a Race to the Top in Tennessee education. This year, we have a Dive to the Bottom." «Read the rest of this article»