Topic: Tennessee Governor Bill Haslam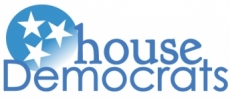 Nashville, TN – A bill requiring an on-line registry of people who abuse dogs or cats passed the Tennessee House of Representatives last week.
HB 0147, sponsored by Nashville Representative Darren Jernigan, would create a Tennessee Bureau of Investigation registry of people who are convicted of aggravated cruelty to animals, animal fighting or a criminal offense against animals. «Read the rest of this article»

Nashville, TN – Four of the most dreaded words in agriculture are Hoof and Mouth Disease, which can be devastating to livestock producers and wreak havoc on the farm economy. In conjunction with June Dairy Month, Tennessee Governor Bill Haslam has signed an agreement that partners Tennessee with eight other states to protect the dairy industry in the event of an HMD outbreak.
Known as the Secure Milk Supply Plan, the agreement sets standards by which milk producers, haulers and processors would interact with animal health authorities to reduce the risk of spreading HMD during an outbreak. «Read the rest of this article»