Topic: Tennessee Governor's Health and Wellness Task Force
The report could help state officials set goals to reduce risk of heart attack and stroke and improve cardiovascular health.
Dallas, TX – Americans' cardiovascular health  varies greatly from state to state, according to new research in the Journal of the American Heart Association (JAHA).
The study is the first to assess cardiovascular health at the state level.
"Since the Centers for Disease Control and Prevention (CDC) is funding state heart disease and stroke prevention programs, we thought it would be helpful to have cardiovascular health information on the state level, to help better focus our efforts," said Jing Fang, M.D., M.S., an epidemiologist with the CDC's Division for Heart Disease and Stroke Prevention in Atlanta, GA. «Read the rest of this article»
Nearly One in Three Adult Tennesseans Obese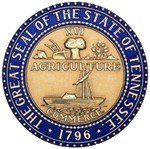 Nashville, TN – Tennessee Governor Bill Haslam today announced that tackling obesity will be the focus of the Governor's Health and Wellness Task Force.
More than 1.5 million adult Tennesseans – or nearly 32 percent – are obese, according to the America Health Rankings report, and data from 2009 showed nearly 30 percent of K-12 schoolchildren surveyed are overweight or obese. «Read the rest of this article»