Topic: Tennessee HOPE Scholarships

Clarksville, TN – Tennessee Higher Education Commission (THEC) executive director of the Mike Krause was speaking to a college administrator recently about how to serve veterans on college campuses and sensed tentativeness.
«Read the rest of this article»
Budget cuts taxes, fully funds education, moves an additional $73.5 million to Rainy Day Fund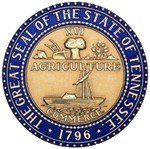 Nashville, TN – In the final few days of this year's legislative session, the House of Representatives passed Tennessee's annual budget with an 80 – 12 vote. The bill's passage was the culmination of months of tireless work crafting a fiscally responsible and balanced budget.
The $33.3 billion budget cuts taxes, puts $73.5 million in the state's Rainy Day Fund, improves our educational system, and provides an even better environment for businesses to grow and for jobs to flourish.
«Read the rest of this article»
Operation Stand Down coming to Clarksville to assist Veterans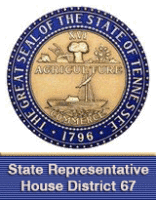 Nashville, TN – House Bill 423/Senate Bill 527 affords private foundations with protections from governmental intrusion
House Bill 0423, sponsored by Tennessee Representative Joe Pitts, adds a new section to the Tennessee Code that would make "private foundation" have the same meaning as it does in section 509(a) of the Internal Revenue Code of 1986 as amended.
A private foundation would not be required by state or local government to disclose the sensitive about the foundation's employees, officers, directors, trustees, or contributors, without the prior written consent of the individual or individuals in question.
«Read the rest of this article»