Topic: Tennessee House Education Committee
This is the next in a series of updates regarding legislation filed by Rep Joe Pitts (D-Clarksville) for the second session of the 107th Tennessee General Assembly.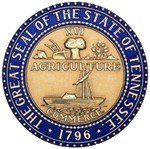 Clarksville, TN – As has been widely reported but it bears repeating, the Montgomery County Veterans Services Office under the leadership of Jerry Rivers, continues to lead the state in the amount of monetary awards paid to our veterans. The office staff performs at a high level and serves more than 22,000 veterans and their family members in our area.
It should not be overlooked that more than $79 million in benefits gained for veterans and their families' through out the VSO has a dramatic and direct impact on our local economy. These residents live and work in our community and thus spend these well deserved benefits not only to support their families but also support various charitable causes like United Way. These benefits are also non-taxable to the veteran. «Read the rest of this article»