Topic: Tennessee interstates
More than One Million Served during First Decade of Service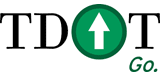 NASHVILLE – From flat tires and empty fuel gauges to major interstate incidents, TDOT's HELP program is celebrating ten years of service in Tennessee's urban areas.  HELP trucks began rolling in Nashville and Knoxville in the summer of 1999.  Service began in Memphis and Chattanooga in the summer of 2000.  Since the program launched, TDOT's HELP drivers have responded to more than a million calls for various types of assistance, including one driver who helped deliver a baby.
"TDOT's HELP trucks have become a fixture in our urban areas and motorists in distress have come to depend on them," said TDOT Commissioner Gerald Nicely. "Our operators are also key partners with police and emergency management agencies during serious incidents, all in an effort to clear our highways as quickly as possible and keep traffic moving." «Read the rest of this article»
This monthly column on the Tennessee Department of Transportation is prepared by TDOT Commissioner Gerald Nicely.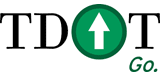 It is a fact that a competitive and growing economy requires a quality transportation system.   For a decade the nation's truckers have recognized the volunteer state as one of the top five roadway systems in the country and for the past two years I-40 in Tennessee has been recognized as the best segment of roadway in the nation.  That is a major vote of confidence in our transportation network, considering the fact that freight systems in the U.S. transported approximately $15 billion in goods in 2005, nearly 80 percent of which moved by trucks on the roads.
«Read the rest of this article»