Topic: Tennessee Law Enforcement

Nashville, TN – Tennessee Department of Safety and Homeland Security Commissioner Bill Gibbons and Department of Transportation Commissioner John Schroer has announced the preliminary number of traffic fatalities in Tennessee last year and the state's strategic highway safety plan for 2015.
The 2014 traffic fatality numbers include vehicular deaths reported by all Tennessee law enforcement agencies.
Early figures indicate there were 961 vehicular deaths on Tennessee roadways in 2014. That's the second lowest traffic fatality number since 1963 and the fifth time traffic deaths have dipped below 1,000 since that year. «Read the rest of this article»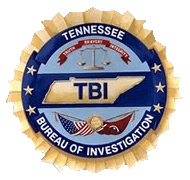 Nashville, TN – The Tennessee Bureau of Investigation today released the first-ever study of crimes against the elderly as reported by Tennessee law enforcement agencies through the Tennessee Incident Based Reporting System (TIBRS) from 2009 through 2011.
The report is an analysis of Group A offenses classified as crimes against persons and crimes against property where the victim of the crime was age 65 or older.
«Read the rest of this article»