Topic: Tennessee Medical Association
Written by John Dreyzehner, MD, MPH
Tennessee Department of Health Commissioner
and Wendy Long, MD, MPH
TennCare Deputy Director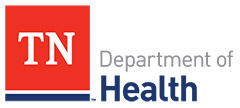 Nashville, TN – Tennessee strongly encourages communities to fluoridate their water supplies to reduce the impact of oral disease on our kids' physical, emotional and economic well-being, in particular the impact to our state's most vulnerable children.
Community water fluoridation is a proven prevention strategy fundamental to health equity and optimal health for all and the science is clear: Fluoride provides substantial benefits throughout our lives at a low cost, with $1.00 spent on fluoride saving $38.00 in future dental treatment costs.
«Read the rest of this article»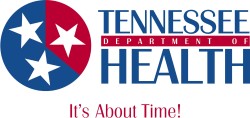 Nashville, TN – Tennessee Health Commissioner John Dreyzehner, MD, MPH, has provided an update on the investigation of infections associated with recalled products from New England Compounding Center.
His statements from today's media briefing are included below. «Read the rest of this article»

Across party lines, Tennessee AARP members are united in their worry that they'll lose access to their doctors unless Congress finds a long-term solution to problems with the Medicare physician reimbursement system, according to a new survey.
On Tuesday, congressional leaders were trying to reach a last-minute deal that would postpone a 25-percent pay cut for Medicare doctors set for January 1st. The proposal would delay the cut for about a year, which could give the incoming Congress some time to find a permanent solution to the flawed payment formula for Medicare that has been in place more than a decade.
Eighty percent of survey respondents said they are "very concerned" or "somewhat concerned" that doctors may stop treating Medicare patients if the pay cut isn't averted. That included 88 percent of respondents who described themselves as Republicans, 76 percent of Democrats and 82 percent of independents, according to the survey conducted by Woelfel Research. «Read the rest of this article»