Topic: Tennessee Menu Labeling Coalition
A letter to the editor from Newt Williams, a national volunteer advocate of the year for the American Heart Association.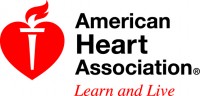 Nashville, TN – Studies show that we tend to underestimate the calories in the foods we eat. We also tend to eat out or order take-out a lot more these days. That's why it's so important that we have adequate information on menus and menu boards to make informed food and beverage choices.
Menu labeling is an inexpensive, common-sense measure that tells us what's in the foods offered. It lets US make the choice. Without it, we're eating blind.
«Read the rest of this article»