Topic: Tennessee nature Conservancy

Nashville, TN – Tennessee Governor Bill Haslam and Tennessee Department of Environment and Conservation Commissioner Bob Martineau presented Dr. Edward Chester with the Robert Sparks Walker Lifetime Achievement Award at the 2017 Governor's Environmental Stewardship Awards on June 16th. 2017.
"Over the past 50 years, Dr. Chester has instilled the importance of environmental conservation to his students, botanists, and nature enthusiasts across the state," said Haslam. "Through his writings, teaching and scientific contributions, we know more about Tennessee's flora than ever before."
«Read the rest of this article»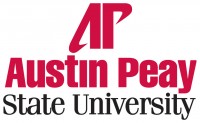 Everything was quiet that January afternoon in rural Virginia. It was too cold for the screeching of insects, and the farm was far enough away from major roads for the sounds of traffic to bother the three researchers.
But as the men approached the tall, conically shaped feed storage bins, they heard a faint hissing. Something was alive inside. Christopher O'Bryan, an Austin Peay State University biology student, climbed a ladder to the top of the 27-foot high structure and peaked through a trapdoor. That's where he saw the adult and three young barn owls roosting.
The sighting was the first regional record of winter nesting for that bird. Photos were taken to mark the occasion, and notes jotted down in tattered field guides. Five years later, O'Bryan's findings were published as the lead article in the Virginia Society of Ornithology's science publication, "The Raven." 
"I found it back in 2005, and it just now got published," O'Bryan said. "I was very glad it finally came out while I was still an undergrad." «Read the rest of this article»