Topic: Tennessee Nurses Association
Tennessee Representative Curtis Johnson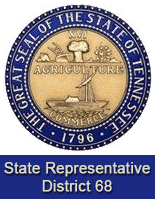 Nashville, TN – The 2016 session of the 109th General Assembly reconvened on Capitol Hill this week to begin work on a number of important issues facing Tennessee. I was pleased to officially be named as Chairman of the House Finance, Ways and Means Subcommittee.
On Monday, the Brig. Gen. Wendell H. Gilbert Tennessee State Veterans Home was officially opened with a ribbon-cutting ceremony attended by Governor Bill Haslam. This project was years in the making, and I am pleased that it is finally opened to serve our veterans.
«Read the rest of this article»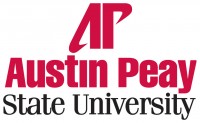 Clarksville, TN – Mary Windham was known for her nursing and administrative accomplishments before coming to Austin Peay State University in the 1960s to teach and later organize the School of Nursing.
But that wasn't her greatest gift.
Her greatest gift was making people feel special, encouraging them to be and do their best, her daughter, Dr. Emily Windham, said. «Read the rest of this article»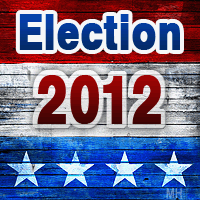 Clarksville, TN – Tennessee State Senator Tim Barnes was named legislator of the year by the Tennessee Nurses Association.
Senator Barnes accepted the award Friday at the Tennessee Nurses Association convention in Franklin."I am incredibly humbled to receive this honor from our nurses," Senator Barnes said.
«Read the rest of this article»
Tennesseans tell their representatives health care reform cannot wait
Nashville – Health Care for America Now (HCAN), the nation's largest health care campaign, mobilized its members on Tuesday July 28th to tell Congress to vote yes on H.R. 3200, America's Affordable Health Choices Act, before the August recess. Constituents are reaching out to say health care reform cannot wait, and Congress should help President Obama pass health care reform that will make quality health care more affordable and give everyone the choice of a public health insurance option.
"This is an historic moment, and we hope our representatives will be on the right side of history," said Georgia Weindling from Health Care for America Now. "When the House health care bill passes, we will be one step closer to achieving quality, affordable health care for everyone this year. Every day Congress postpones is another day families and businesses struggle. Members should stay put in D.C. until they vote 'yes' and get the job done." «Read the rest of this article»