Topic: Tennessee Obesity Taskforce
The report could help state officials set goals to reduce risk of heart attack and stroke and improve cardiovascular health.
Dallas, TX – Americans' cardiovascular health  varies greatly from state to state, according to new research in the Journal of the American Heart Association (JAHA).
The study is the first to assess cardiovascular health at the state level.
"Since the Centers for Disease Control and Prevention (CDC) is funding state heart disease and stroke prevention programs, we thought it would be helpful to have cardiovascular health information on the state level, to help better focus our efforts," said Jing Fang, M.D., M.S., an epidemiologist with the CDC's Division for Heart Disease and Stroke Prevention in Atlanta, GA. «Read the rest of this article»
A letter to the editor from Newt Williams, a national volunteer advocate of the year for the American Heart Association.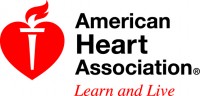 Nashville, TN – Studies show that we tend to underestimate the calories in the foods we eat. We also tend to eat out or order take-out a lot more these days. That's why it's so important that we have adequate information on menus and menu boards to make informed food and beverage choices.
Menu labeling is an inexpensive, common-sense measure that tells us what's in the foods offered. It lets US make the choice. Without it, we're eating blind.
«Read the rest of this article»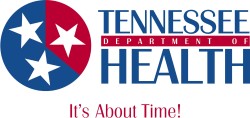 Nashville, TN – Tennessee Governor Phil Bredesen and Health Commissioner Susan R. Cooper, MSN, RN, released Tennessee's comprehensive, statewide nutrition and physical activity plan, Eat Well, Play More Tennessee on Thursday, September 16th, 2010. This five-year plan, developed by the Tennessee Obesity Taskforce, provides a comprehensive roadmap to reduce obesity and chronic disease in Tennessee by 2015.
"Eat Well, Play More Tennessee is a call to action for all Tennesseans to take a more active role in improving their personal health and the health status of our state," said Governor Bredesen.  "We are setting a goal of improving the health of Tennessee, and I appreciate the work of the Taskforce members to help us accomplish that goal."
«Read the rest of this article»