Topic: Tennessee Republican Assembly
Clarksville, TN – The Common Sense Coalition PAC of Clarksville-Montgomery County is excited to invite you to Libertyfest 2013 on August 31st.
This year, our keynote speaker is constitutional conservative, activist, and economic expert Glenn Jacobs.  It just so happens Glenn is also a WWE superstar and a potential challenger for Lamar Alexander's Senate seat!
«Read the rest of this article»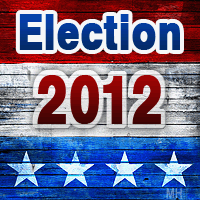 Nashville, TN – The Tennessee Republican Assembly (TRA) is chartered by the National Federation of Republican Assemblies (NFRA). The TRA is a socially and fiscally conservative group of individuals committed to strengthening the Republican Party by upholding the traditional Republican ideals that represent the American founders' original intent.

"We believe in God, family and the Constitution. We support policies that expand the rights, liberties, and responsibilities of the individual and that reduce the size and spending of government. We believe principles should always come before politics."

«Read the rest of this article»

Lauri Day has declared her self as a candidate for the Tennessee House of Representative in the 74th District which encompasses Humphreys, Houston and the western section of Montgomery County. She is an 18 year resident of Tennessee and has lived in Humphreys County for the last 10 years.

Day describes herself as a proud conservative who desires to serve the people of the 74th district with constitutional principles and the heart of a teacher.

It is her goal to empower the rural vote, to engage the citizens into local and state action and to serve the youth in the capacity of bringing the message of history, civic responsibilities and free market principles to light. Lauri has been busy over the past two years as a "citizen activist", spending much time on Capitol Hill. «Read the rest of this article»