Topic: Tennessee Speaker of the House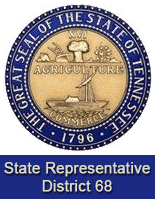 Nashville, TN – Tennessee Representative Curtis Johnson (R-Clarksville) has been named to serve on the State Capitol Commission by Tennessee Speaker of the House of Representatives, Beth Harwell.
The State Capitol Commission (SCC) was created by the Legislature in 1986 to formulate and develop a plenary master plan and program for the adaptive restoration and preservation of the State Capitol, including the building and contiguous grounds.
That role was expanded in 1998 to include the Bicentennial Mall and the monuments and other permanent fixtures in the park.
«Read the rest of this article»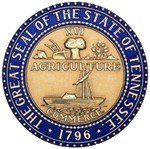 Nashville, TN – Tennessee's Speaker of the House Beth Harwell (R-Nashville) is working this summer to raise awareness about how to prevent the deaths of children trapped in hot cars. A recent report concluded Tennessee is in the top 10 states for death of children due to hot vehicles, claiming 23 deaths from 1998-2014.
"As summer temperatures are soaring into the 90s, it is critically important that we raise awareness about this issue. Across the country, as of the middle of June, there have been five child vehicular heat stroke deaths this year," said Speaker Harwell. "We need to get the message to all Tennesseans that it's dangerous to leave your child unattended in your vehicle, even for a minute."
«Read the rest of this article»

Montgomery County, TN – Montgomery County Sheriff John Fuson and employees of the Montgomery County Sheriff's Office (MCSO), as well as volunteers with the The Silent Witness Project were on hand at the Tennessee State Capitol today to show passers-by silhouette plaques memorializing fallen victims of domestic violence.
Family members of victims, as well as organizers of the project, were recognized by Representative John Tidwell during the Civil Justice Committee meeting.
«Read the rest of this article»
Pitts' priorities to include job creation and improvements for Tennessee students and teachers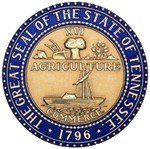 Nashville, TN – State Rep. Joe Pitts Thursday was appointed by the Speaker of the House to serve on the Commerce and Education committees in the 107th General Assembly.
"I'm excited about the new year and plan to use these positions to further the education and job opportunities for Clarksville and the state of Tennessee," said Pitts (D-Clarksville). "We have made education and jobs the hallmark of our service in the House of Representatives and these appointments will help continue that emphasis for our next term." «Read the rest of this article»