Topic: Tennessee State Parks Running Tour
Oldest state parks running series in nation to kick off at Rock Island October 8th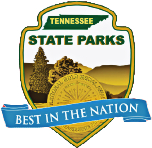 Nashville, TN – The 2011-2012 Tennessee State Parks Running Tour will kick off on Saturday, October 8th, at Rock Island State Park outside McMinnville.  The Rock Island 5 Miler is the first of 21 foot races scheduled at different state parks from October through March.
 
In its 33rd season, the Tennessee State Parks Running Tour will highlight a number of parks and regions ranging from Roan Mountain, high in the Appalachian Mountains to Meeman-Shelby, located along the Mississippi River.  Every race begins at 11:00am (local time), allowing time for runners to arrive at the designated starting location and to ensure they enjoy peak daily temperatures during the fall and winter seasons. «Read the rest of this article»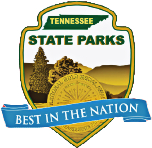 Tennessee – Ghosts and goblins take note!  It's Halloween in Tennessee and there are several "spooky" fun events in store for kids and adults alike!  There also are some great early November events planned in the Middle Tennessee area from rock-climbing workshops to outstanding hikes to honoring our local Veterans!  Visit a Tennessee State Park and enjoy the colors, sounds and beauty of fall!
Finding a state park in your own backyard is easy to do and you don't have to spend a lot of gas money to get there!
Tennessee State Parks offer a variety of activities and events throughout the fall. From great hikes to bluegrass – there's something designed for the entire family!
Here are just a few state park events in your area. «Read the rest of this article»