Topic: Tennessee State Representatives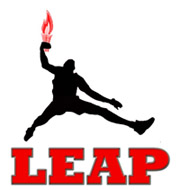 Clarksville, TN – Clarksville resident, Joseph Harding, has accepted an appointment to the United States Military Academy at West Point after his May 28th graduation. Harding, 19, son of Damien and Ursula. Harding, was nominated for the appointment by Lieutenant Colonel Chandler.
"My first impression of Joseph was that he was very quiet and mannerable, but lacked confidence and direction. As he began to develop a sense of purpose, he emerged as a well-rounded respected leader amongst his peers. I am extremely proud of Joseph for not only daring to aspire to become President someday, but for developing a realistic plan to achieve that goal. His acceptance into West Point speaks volumes about the potential that I have witnessed firsthand," expressed LEAP Executive Director, Richard Reason Garrett.
«Read the rest of this article»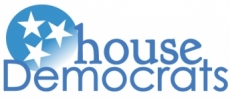 Nashville, TN – Tennessee State Representatives John Mark Windle (D-Livingston) and Mike Stewart (D-Nashville) say a Corrections Department presentation made last week to lawmakers raises questions about what Correctional Officers say are often crippling consequences of staff shortages.
The presentation showed that assaults are down in prisons across Tennessee, but the officers refute this, saying non-injury officer assaults are actually being re-classified as "staff/inmate provocations" to make the Department's numbers look better. «Read the rest of this article»
Clarksville, TN – Clarksville is one step closer to a revised charter. The City Council's final vote on the Charter will be held at the regular City Council Meeting on July 5th, 2012.
The revisions, which were initially approved by the Council, passed both houses of the Legislature unanimously and have been engrossed by the Secretary of State, signed by both Speakers and officially approved and signed by Tennessee Governor Bill Haslam. «Read the rest of this article»