Topic: Tennessee State Trooper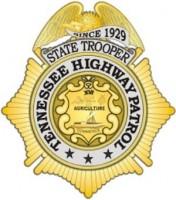 Chattanooga, TN – On Saturday, April 18th, 2020, the United States Marshals issued a be on the lookout (BOLO) for a silver Jeep Cherokee being driven by 32-year-old Mohamed Ali Saad of Dearborn Heights, Michigan.
Saad is a suspect in a Dearborn Heights, Michigan murder investigation. Tennessee State Trooper Kevin Hoppe was on I-75 when he observed the vehicle and followed it until additional troopers arrived to conduct a felony traffic stop. Saad was taken into custody without incident in Bradley County, Tennessee. Saad is currently being held for U.S. Marshals at the Bradley County Sheriff's Office Detention Center.
«Read the rest of this article»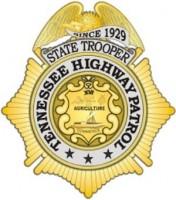 Nashville, TN – The Tennessee Highway Patrol (THP) is currently accepting applications for cadet class 1220 which starts in July. If you are looking for a career that affords you opportunities to achieve your goals, then the THP is where you belong.
We are a multi-faceted, full-service, statewide law enforcement agency that has numerous divisions that are guaranteed to interest you.
THP is a national leader in law enforcement and is internationally accredited by the Commission on Accreditation for Law Enforcement Agencies (CALEA).
«Read the rest of this article»
Written by Curtis Johnson
Tennessee State Representative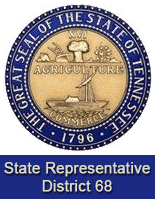 Nashville, TN – Tennessee's opioid crisis was front and center this week as Governor Bill Haslam, members of the General Assembly, and other state leaders announced a comprehensive plan to tackle the problem.
The plan, called TN Together, employs a three-legged stool of enforcement, treatment and prevention to stop the flow of these drugs in the state, help those who are addicted, and prevent citizens from becoming drug-dependent.
Tennessee Department of Health data shows 1,631 Tennesseans died from drug overdoses in 2016, while there were 13,034 nonfatal overdoses reported.
«Read the rest of this article»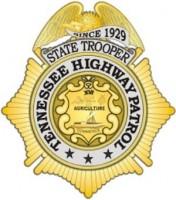 Nashville, TN – On October 25th, 2017 Trooper Russell Bernard of the Tennessee Highway Patrol (THP) was dispatched to an injury crash involving a vehicle that struck a deer. During the crash, the driver of the vehicle sustained life threatening injuries that required immediate action by Trooper Bernard.
Trooper Bernard was advised by THP dispatch that a vehicle had struck a deer on I-40 in Dickson County. When Trooper Bernard arrived on the scene, he observed the driver of the crashed vehicle bleeding heavily from a large puncture wound on the left side of her neck.
«Read the rest of this article»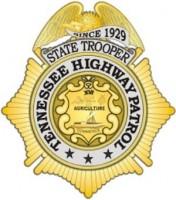 Nashville, TN – On February 8th, 2017, Trooper Jeremy Miller of the Tennessee Highway Patrol (THP) Interdiction Plus Team (IPT) stopped a white Toyota Sienna on I-40 eastbound in Hickman County for a traffic violation.
Upon speaking to the driver, Trooper Miller asked for a driver license which the driver stated he did not have. The driver identified himself as Bernado Mateo-Lucas. Trooper Miller continued to question the driver asking how many people were in the van. The driver stated there were four additional people in the vehicle.
Trooper Miller observed six people counting the driver with an additional person lying under a blanket in the floor behind the driver's seat.
«Read the rest of this article»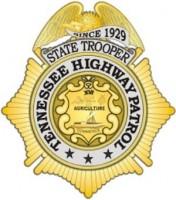 Nashville, TN – Tennessee Highway Patrol Colonel Tracy Trott has announced that Major Stacy Williams has been placed on discretionary leave and relieved of his official duties due to an incident that took place on Sunday, February 12 in Grundy County.
Williams, 47, will remain on discretionary leave with pay pending an investigation into allegations of conduct unbecoming for a department employee.
Major Williams has been a Tennessee state trooper since 1994. He was named Major over the THP Special Investigations Bureau in 2014.
«Read the rest of this article»
Tennessee Highway Patrol Trooper saves Fort Campbell Soldier's Life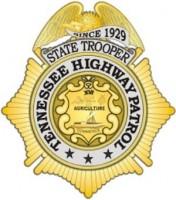 Nashville, TN – The Tennessee Highway Patrol (THP) was very proud to have Trooper Vincent Meaker assigned to Montgomery County of the THP Nashville District honored by U.S. Army Colonel Craig Alia of Fort Campbell Kentucky.
Colonel Alia met with Trooper Meaker personally to show his appreciation for his heroic actions and duty before self that saved a Fort Campbell soldier's life.
Trooper Meaker was patrolling I-24 in Montgomery County, February 29th, 2015 at 12:30am. During this time, he observed a pickup truck traveling east on I-24 at a very high rate of speed.
«Read the rest of this article»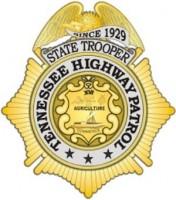 Nashville, TN – On May 27th, 2015, Tennessee State Trooper Jonathan Scott assigned to THP's Interdiction Plus Team (IPT), made a traffic stop that lead to the arrest of driver Rafael E. Quiroz-Martinez, 22, of Honduras for Human Sex Trafficking, and the safe recovery of a female victim.
While patrolling I-40 West in Knox County, Trooper Scott stopped a 2007 Honda Fit for window tint violation. As the trooper approached the vehicle, he observed several indicators of possible criminal activity within the vehicle.
During Trooper Scott's interview of the driver and the vehicle's 19 year old female passenger, several inconsistencies arose in their statements that caused additional suspicion. «Read the rest of this article»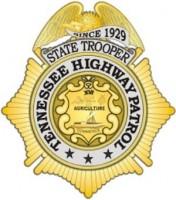 Nashville, TN – The Tennessee Highway Patrol (THP) will increase patrols and conduct specialized traffic safety enforcement during the Cinco de Mayo holiday in an effort to reduce serious injury and fatal crashes across the state. State troopers will observe this year's Cinco de Mayo holiday period between 12:01am on Tuesday, May 5th through midnight, on Wednesday, May 6th.
Last year, the 96-hour Cinco de Mayo enforcement period resulted in 15 fatal crashes and 16 vehicular deaths across Tennessee. Seven of the 16 traffic fatalities were alcohol-related (43.8%) and seven of the fatalities were unrestrained (43.8%). Five motorcyclists were killed, while one pedestrian died. Three of the traffic fatalities occurred on Cinco de Mayo.
«Read the rest of this article»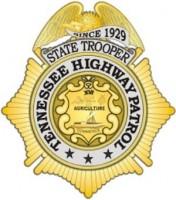 Nashville, TN – A Tennessee state trooper arrested internationally known hip-hop artist "Nelly" on felony drug charges in Putnam County on Saturday morning.
Nelly, whose real name is Cornell Haynes, was charged with felony possession of drugs, simple possession of marijuana and possession of drug paraphernalia.
At approximately 9:20am on Saturday, Trooper Michael Loftis stopped a Prevost motor coach bus on Interstate 40 near the 275 mile marker for failure to display a U.S. Department of Transportation (DOT) and International Fuel Tax Association (IFTA) sticker on the vehicle. The investigating trooper planned to conduct an inspection on the bus when he noticed an odor of marijuana emitting from the vehicle.
«Read the rest of this article»