Topic: Tennessee Technology Center of Dickson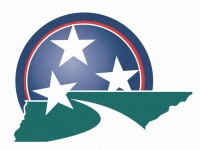 Dickson, TN– The long-expected expansion of the Clarksville campus of the Tennessee Technology Center at Dickson is going to become a reality.
State officials gathered at the Clarksville campus (3789 Guthrie Highway) yesterday to announce approval of the $16 million, 60,000 square foot expansion.
Governor Phil Bredesen made the official announcement. He was accompanied by Tennessee Board of Regents Chancellor John Morgan and members of the Montgomery County legislative delegation, Congresswoman Marsha Blackburn, Montgomery County Mayor Carolyn Bowers, and other community leaders. The Tennessee Board of Regents approved the expansion project as a "high priority" in its meeting September 24th, the State Building Commission will consider the project at its October meeting.
«Read the rest of this article»