Topic: Tennessee Trails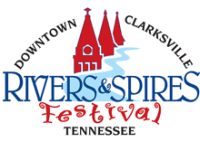 Clarksville, TN – The final day of the 2013 Rivers and Spires Festival began with absolutely glorious weather. The sun was shining and the sky was that special shade of blue you get after a spring storm. The crowds started showing up even before the 10:00am official opening time.
Dave Loos, Jr. from WJZM 1400 AM was on hand broadcasting Live from the Bill Roberts Thunder Road Automotive and Marine booth just down from the Roxy Regional Theatre. He spent the morning interviewing festival organizers and some of the sponsors.
«Read the rest of this article»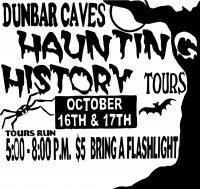 Once again Haunting History was a great success. Haunting History just finished its tenth year of performing skits inside the cave and bringing the public in to see them. The dreariness of Friday's weather did not stop 205 people from coming to go into the cave. Saturday brought 341 people. We had the event earlier in the month than usual because studies by APSU show that the Dunbar Cave bats begin their hibernation right on/around October 31. Two weeks earlier is a safer time to be making noise in the cave.
The Roxy Regional School of the Arts gave us 11 actors to do our three skits in the cave with Brendan Cataldo as their director. The Roxy Theatre also gave us a delightful gatekeeper.
«Read the rest of this article»
Party the Tennessee Trails way by taking a walk with us on New Year's Eve.  Meet at McGregor Park on Riverside at 9 p.m. tonight and walk around downtown with spry Tennessee Trail members, Suva (pictured in red coat) and Jack Bastin (white cap), who lead and follow the group.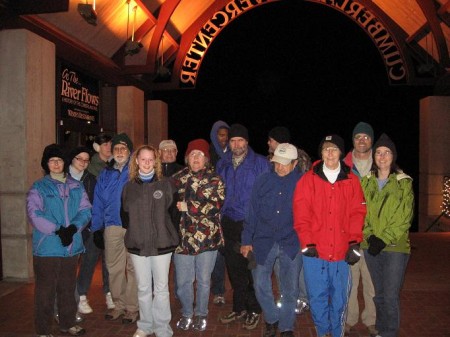 It's an easy walk but consider that we will go up stairs and uphill from the park.  Wear appropriate clothing.  No paper party hats required and no throw-up bibs needed.  This walking party enjoys being sober.
Ask Suva and Jack about the 8 mile annual hike that Tennessee Trails does the following New Year's day at Montgomery Bell Park.
Not far from Clarksville are walking trails in parks and at nearby Land Between the Lakes. A great way to walk them is with the Tennessee Trails Association.
This last weekend our local Tennessee Trails Association did a litter pickup and debris removal in Rotary Park and on a north-south trail at Land Between the Lakes (LBL). The group removed several bag fulls of trash and moved many wind blown tree limbs off the trail. They left tired, but with a feeling of pride in knowing that they had left the trails in better shape than they found it.
James Arthur Neblett participated in the litter pickup hike this year and last year. He said that it beat staying inside no matter what the weather was, and he is anxious to participate in this endeavor in the future.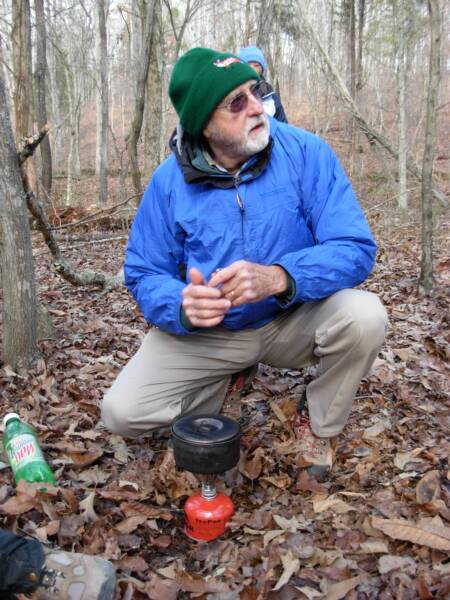 One of the local Tennessee Trails members is J. R. Tate (at left). Among other trails, he has walked the Appalachian Trail four times. It took him six months each time. During his 2006 walk, we got a glimpse of his adventure through diary passages he sent to the Leaf Chronicle. When I asked him his secret to success he said, "Hiking is a matter of moving your right foot, then your left foot. Repeat until you get from where you started to where you end up". He found that the mental part of hiking is a lot more important than the physical part. He kept himself going sometimes on the simple thought of a warm sleeping bag or a great meal ahead. «Read the rest of this article»