Topic: Tennessee Tuberculosis Elimination Program
TDH, Tennessee Department of Correction Named TB Elimination Champions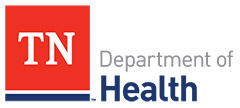 Nashville, TN – There were 9,287 tuberculosis cases in the U.S. and 103 in Tennessee in 2016, the lowest numbers ever recorded.
Despite these encouraging figures, the Tennessee Department of Health reminds all Tennesseans TB is still here, but is treatable, curable and preventable.
''We are very pleased to see the number of TB cases decline in our state and around the nation, but this is a very common and very deadly disease worldwide and we know more must be done to constrain it,'' said TDH Commissioner John Dreyzehner, MD, MPH.
«Read the rest of this article»

Nashville, TN – The Tennessee Department of Health reminds Tennesseans tuberculosis is a major public health concern. The number of TB cases increased in Tennessee in 2014 to 151 compared to 143 cases reported in 2013.
"We know we can't let our guard down," said TDH Commissioner John Dreyzehner, MD, MPH. "The Tennessee Department of Health works daily to identify TB infection, prevent TB disease and treat infectious TB disease to help save lives. «Read the rest of this article»