Topic: Tennessee. U.S. Department of Education
This is the next in a series of updates regarding legislation filed by Tennessee State Representative Joe Pitts (D-Clarksville) for the second session of the 107th Tennessee General Assembly.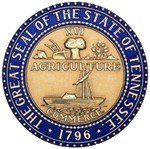 Clarksville, TN – The Tennessee House Education subcommittee heard legislation this week regarding the No Child Left Behind (NCLB) waiver recently granted to the state of Tennessee by the U.S. Department of Education. The waiver would allow Tennessee more flexibility in meeting the needs of public school students across our state.
Tennessee Department of Education Commissioner Kevin Huffman, in testimony before the committee last week, said NCLB law set an impossible standard for public education which would cause 80% of our state's public schools to be considered "failing." «Read the rest of this article»