Topic: Tennessee Valley Authority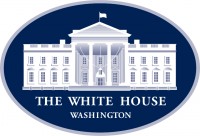 Washington, D.C. – President Donald Trump took action earlier today to prevent Americans from being displaced by foreign workers and offshore labor using federal dollars.

The new executive order combats the misuse of H-1B visas, which too often have been exploited to replace qualified U.S. workers with lower-cost foreign ones. President Trump is directing all federal agencies to focus on hiring Americans for lucrative federal contracts, and it requires that only U.S. citizens be appointed to the government's competitive service.
«Read the rest of this article»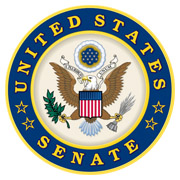 Washington, D.C. – United States Senator Lamar Alexander (R-Tenn.) today released the following statement in response to the Donald Trump Administration's new executive order:
"TVA may have shown poor judgment hiring foreign companies during a pandemic, but, on most counts, it does a very good job of producing large amounts of low-cost, reliable electricity."
"Residential electric rates are among the 25 percent lowest in the country, and industrial rates are among the lowest 10 percent."
«Read the rest of this article»

Clarksville, TN – CDE Lightband and TVA are proud to announce they are the first utilities in the southeast United States to launch residential virtual home energy evaluations so residents can benefit from money-saving, expert energy advise while maintaining social distance during the COVID-19 Coronavirus pandemic.
«Read the rest of this article»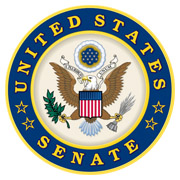 Washington, D.C. – Though we may have celebrated Independence Day a little differently this year, we honor the brave men and women who have fought and sacrificed for the freedoms that define our way of life and those who are currently serving to keep us safe and free.
Last week, I chaired a Senate health committee hearing with Dr. Anthony Fauci and other Donald Trump Administration officials to get an update on our progress towards safely getting back to work and back to school. You can watch here.
«Read the rest of this article»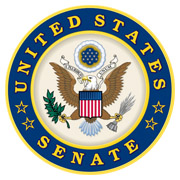 Washington, D.C. – United States Senator Lamar Alexander (R-Tenn.) released the following statement today after the nominations of Beth Harwell and Brian Noland to serve on the Tennessee Valley Authority (TVA) Board of Directors were approved by the Senate Committee on Environment and Public Works.
"TVA is a big and important institution. It is a $10 billion a year business. It serves the residents of seven states by providing cheap, reliable electricity," Senator Alexander said.
«Read the rest of this article»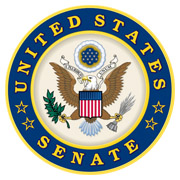 Washington, D.C. – The U.S. Department of Health and Human Services has announced additional federal funding this week for Tennessee. More than $7 million is now headed to 143 rural health clinics across Tennessee to help expand access to COVID-19 Coronavirus testing in rural communities.
Those in East Tennessee who were affected by the tornadoes on April 12th-13th: The deadline to apply for Federal Emergency Management Agency (FEMA) disaster assistance is June 23rd. To apply for assistance, you can click here or do so by phone: 1.800.621.3362 or TTY 800.462.7585.
«Read the rest of this article»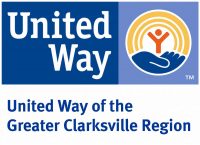 Clarksville, TN – COVID-19 Coronavirus has created challenges and economic hardships in our community.
With such a great impact, United Way of the Greater Clarksville Region has partnered with TVA and CDE Lightband to create the COVID-19 Community Care Fund which will assist the critical work done by nonprofit organizations to provide relief to families affected by the pandemic.
«Read the rest of this article»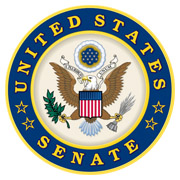 Washington, D.C. – My thoughts and prayers continue to be with all of those throughout East Tennessee and the Chattanooga-area who were impacted by severe storms this week.
The Tennessee Emergency Management Agency (TEMA)and local first responders have been working to clear debris, restore power, and provide assistance. Tennesseans are resilient, and we will all work together to help our communities rebuild and recover.
Tennessee Governor Bill Lee announced Tennesseans can now be tested for COVID-19 Coronavirus, regardless of traditional symptoms. To learn more and find a testing site near you, visit the governor's website.
«Read the rest of this article»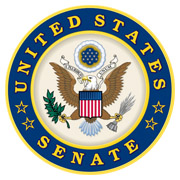 Washington, D.C – President Donald Trump approved Tennessee Governor Bill Lee's request for additional federal assistance for Tennessee's response to the Coronavirus (COVID-19) pandemic, which I – along with every member of the Tennessee congressional delegation – asked the president to do.
This disaster will continue to place a significant financial burden on individuals, the state, and local governments, and President Trump's quick action will help Tennessee respond to this crisis.
«Read the rest of this article»
Springville, TN – On Saturday, May 16th, 2020 from 8:00am to noon, the U.S. Fish and Wildlife Service announces they are teaming up with the Tennessee Valley Authority and Discover Life in America to host a BioBlitz at the Big Sandy Unit of the Tennessee National Wildlife Refuge (NWR) in north-central Tennessee. The refuge, considered a hotspot of biodiversity in this area, consists of 51,000 acres that stretch along 65 miles of the Tennessee River.
In an effort to conduct a concentrated survey of nature in a small area of the refuge, they are inviting the public to come participate in a family friendly, citizen science activity alongside many professional scientists.
«Read the rest of this article»