Topic: Tennessee Valley Authority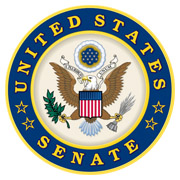 Washington, D.C. – The U.S. Department of Health and Human Services has announced additional federal funding this week for Tennessee. More than $7 million is now headed to 143 rural health clinics across Tennessee to help expand access to COVID-19 Coronavirus testing in rural communities.
Those in East Tennessee who were affected by the tornadoes on April 12th-13th: The deadline to apply for Federal Emergency Management Agency (FEMA) disaster assistance is June 23rd. To apply for assistance, you can click here or do so by phone: 1.800.621.3362 or TTY 800.462.7585.
«Read the rest of this article»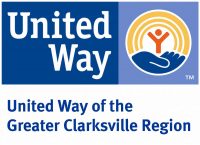 Clarksville, TN – COVID-19 Coronavirus has created challenges and economic hardships in our community.
With such a great impact, United Way of the Greater Clarksville Region has partnered with TVA and CDE Lightband to create the COVID-19 Community Care Fund which will assist the critical work done by nonprofit organizations to provide relief to families affected by the pandemic.
«Read the rest of this article»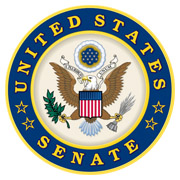 Washington, D.C. – My thoughts and prayers continue to be with all of those throughout East Tennessee and the Chattanooga-area who were impacted by severe storms this week.
The Tennessee Emergency Management Agency (TEMA)and local first responders have been working to clear debris, restore power, and provide assistance. Tennesseans are resilient, and we will all work together to help our communities rebuild and recover.
Tennessee Governor Bill Lee announced Tennesseans can now be tested for COVID-19 Coronavirus, regardless of traditional symptoms. To learn more and find a testing site near you, visit the governor's website.
«Read the rest of this article»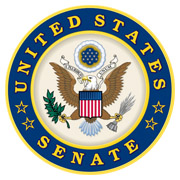 Washington, D.C – President Donald Trump approved Tennessee Governor Bill Lee's request for additional federal assistance for Tennessee's response to the Coronavirus (COVID-19) pandemic, which I – along with every member of the Tennessee congressional delegation – asked the president to do.
This disaster will continue to place a significant financial burden on individuals, the state, and local governments, and President Trump's quick action will help Tennessee respond to this crisis.
«Read the rest of this article»
Springville, TN – On Saturday, May 16th, 2020 from 8:00am to noon, the U.S. Fish and Wildlife Service announces they are teaming up with the Tennessee Valley Authority and Discover Life in America to host a BioBlitz at the Big Sandy Unit of the Tennessee National Wildlife Refuge (NWR) in north-central Tennessee. The refuge, considered a hotspot of biodiversity in this area, consists of 51,000 acres that stretch along 65 miles of the Tennessee River.
In an effort to conduct a concentrated survey of nature in a small area of the refuge, they are inviting the public to come participate in a family friendly, citizen science activity alongside many professional scientists.
«Read the rest of this article»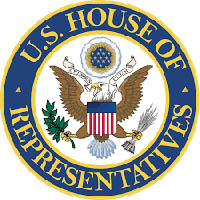 Savannah, TN – On Friday, March 6th, 2020, Representative Mark Green visited Savannah and Saltillo amid the recent catastrophic flooding from Tennessee River levels in February. The severe flooding left homes underwater, businesses interrupted, roads washed away, and crop land flooded in Hardin County and across the 7th District and the State of Tennessee.
Green said, "On Friday, I met with Hardin County leaders, EMT personnel, and families and business owners who have been affected by these floods.
«Read the rest of this article»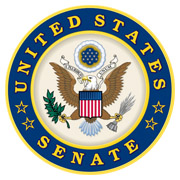 Washington, D.C. – United States Senators Lamar Alexander (R-Tenn.) and Marsha Blackburn (R-Tenn.) and Representatives Tim Burchett (R-Tenn.), Steve Cohen (D-Tenn.), Jim Cooper (D-Tenn.), Scott DesJarlais (R-Tenn.), Chuck Fleischmann (R-Tenn.), David Kustoff (R-Tenn.), Phil Roe (R-Tenn.) and John Rose (R-Tenn.) sent a letter to President Donald Trump urging the administration to abandon its proposal to sell the Tennessee Valley Authority's (TVA) transmissions assets.
"We write to state our strong objections to Office of Management and Budget's (OMB) proposal to sell the Tennessee Valley Authority's (TVA) transmission assets. This proposal was soundly rejected by Congress last year when OMB recommended selling TVA's transmission assets."
«Read the rest of this article»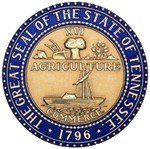 Nashville, TN – Tennessee Senator Bill Powers (R-Clarksville) is pushing passage of a resolution calling for the Tennessee Valley Authority, U.S. Army Corp of Engineers, and other federal authorities to join Tennessee in "aggressively addressing the Asian carp invasion in Tennessee waterways."
Senate Joint Resolution 723, co-sponsored by Powers, recognizes the urgency of the infiltration of the invasive fish into Tennessee's rivers and lakes, the negative effects on the state's ecosystem, and the disastrous economic consequences to the state if the problem accelerates further.
«Read the rest of this article»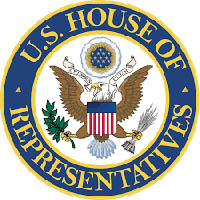 Washington, D.C. – Yesterday, Representative Mark Green spoke with the Tennessee Valley Authority (TVA) regarding the extensive rainfall and flooding experienced across Tennessee. Many constituents in Hardin County and Decatur County are at risk for excessive flooding from the Pickwick Landing Dam with the Tennessee River already elevated from heavy rainfall and runoff from last week's storms.
Representative Green said, "I am actively monitoring the flooding situation as the TVA is working to manage rainfall and runoff across the entire Tennessee River system to minimize impacts to communities."
«Read the rest of this article»

Clarksville, TN – The Clarksville-Montgomery County Economic Development Council (EDC) is proud to announce Clarksville-Montgomery County will be one of only ten communities taking part in the recently launched Tennessee Valley Authority (TVA) Community Innovation Academy beginning in the spring of 2020.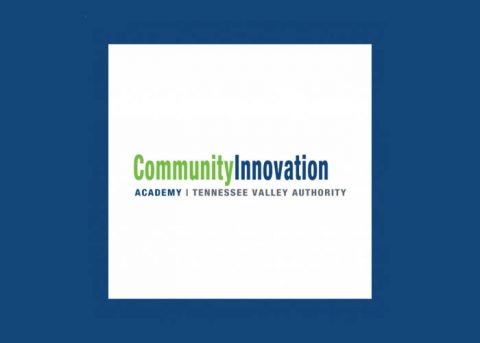 «Read the rest of this article»