Topic: Tennessee Veterans Education Transition Support Act
Written by Curtis Johnson
Tennessee State Representative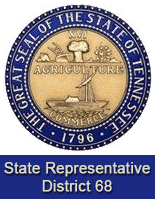 Nashville, TN – The first session of the 110th Tennessee General Assembly adjourned on May 10th, 2017, after passing major legislation that will benefit Tennesseans for generations to come. This is Part 7 of a 12 Part report.
This includes a measure making Tennessee the first state in the nation to offer all adults without a degree tuition-free access to community college; a new law rebuilding a safe and reliable transportation network, while reallocating revenues to maximize taxpayers' return on that investment; and a bill which provides a responsible path to improve access to broadband through investment, deregulation, and education.
Action in the General Assembly also included passage of a balanced budget which takes on no new debt, as well as legislation protecting the elderly, enhancing the state's robust job growth, cracking down on crime, and boosting efforts as the fastest improving state in the nation in K-12 student achievement. Following is a report on key legislation passed this year.
«Read the rest of this article»
Nashville, TN – On Thursday, March 9th, lawmakers unanimously passed legislation co-sponsored by Representatives Curtis Johnson (R-Clarksville) and Jay Reedy (R-Erin) aimed at increasing private employment opportunities for military veterans and their families.
House Bill 165 encourages private employers to hire honorably discharged veterans, spouses of a veteran with a service-connected disability, unremarried widows or widowers of veterans who died of service-connected disability, and unremarried widows or widowers of a member of the military who died in the line of duty.
«Read the rest of this article»
Written by Curtis Johnson
Tennessee State Representative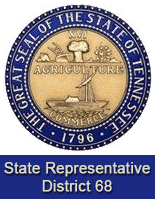 Nashville, TN – The House Finance, Ways & Means Committee begin their Budget Hearings on Wednesday with presentations by the Department of Financial Institutions, the Tennessee Human Rights Commission, and the Department of Safety and Homeland Security. The Committee will spend approximately 50 hours listening to the budgets of all the department and entities of state government.
Some of the testimony next week will be from the constitutional officers, the Administrative Office of the Courts, District Public Defenders Conference, Tennessee Historical Commission, Department of Education (K-12), the Department of Correction, and others.
«Read the rest of this article»
Tennessee State Representative Curtis Johnson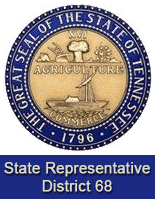 Nashville, TN – The 109th Tennessee General Assembly adjourned on April 22nd, 2016 to become a part of Tennessee history with passage of major legislation to reduce crime, cut tax burdens, spur job growth, accelerate the state's success in K-12 education, boost the number of college graduates, curb drug abuse and curtail drunk driving.
State lawmakers also passed significant legislation to ease traffic congestion, reduce child abuse, aid farmers, increase access to healthcare and medication, increase voter participation and provide a safer environment for the elderly.
Following, please find a copy of some of the highlights of this year's legislative action.
«Read the rest of this article»
Tennessee Representative Curtis Johnson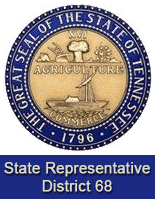 Nashville, TN – The Tennessee House of Representatives was pleased to welcome Mr. Masami Kinefuchi to attend Wednesday's session of the House and to present him with a House Joint Resolution recognizing the great contribution he has made to the economy of Tennessee.
The consul-general's job is to facilitate economic and cultural exchange between Japan and the United States. He has jurisdiction over five states—Arkansas, Kentucky, Louisiana, Mississippi, and Tennessee. In these five states, there are more than 400 Japanese companies.
In Tennessee there are over 180 Japanese-based business employing more than 46,000 individuals with the largest company being Nissan with an assembly plant in Smyrna, Tennessee. Other Japanese companies in Tennessee are Denso, Bridgestone, Calsonic, and Yorozu.
«Read the rest of this article»
Five Military Veteran State Employees Honored for Exemplary Service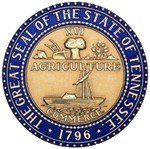 Nashville, TN – Tennessee Governor Bill Haslam and First Lady Crissy Haslam today joined Tennessee Department of Veterans Services Commissioner Many-Bears Grinder and Colonel Jimmie Cole from the Tennessee Military Department to recognize five veteran state employees and more than 506,000 Tennessee veterans of all ages and eras.
The Governor's Veterans Day event was held at the Tennessee Tower Plaza in downtown Nashville.
"It's an honor to celebrate these veterans and the contributions they make to state government," Haslam said. "There are nearly 3,000 veterans working for the state, and we are grateful for their military service and their service to Tennessee."
«Read the rest of this article»
Written by Tennessee State Representative Curtis Johnson
Speaker Pro Tempore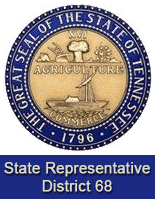 Nashville, TN – House Bill 715, the Tennessee Veterans Education Transition Support Act, would add spouses and dependent children as parties eligible for in-state tuition rates. Since a veteran can assign their benefits to a spouse or children, they would also qualify for these tuition and fee rates.
It would also shift the period of eligibility after discharge for in-state tuition rates from two years to three years. In addition, it requires the Tennessee Higher Education Commission (THEC) to convene the University of Tennessee (UT) and Tennessee Board of Regents systems to review processes related to awarding academic credit to veterans.
«Read the rest of this article»
Montgomery County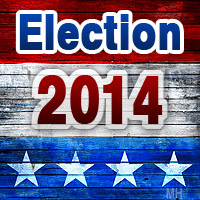 New Johnsonville, TN – Tennessee State Representative John Tidwell is announcing his re-election bid as the Democratic nominee for State House District 74, covering Humphreys, Houston and the western part of Montgomery County.
"We were able to accomplish some great things this year, but we still have a long way to go help working families in Tennessee," said Rep. Tidwell. "I hope to return next year and continue to find more ways to improve the lives of veterans, provide jobs for hard-working families, and ensure that all families have access to high-quality health care."
«Read the rest of this article»