Topic: Tennessee Vulnerable Adult Coalition
Capitol To Be Illuminated In Purple; Proclamation Launches State Efforts

Nashville, TN – Since 2006, when purple was chosen as the "awareness color" for World Elder Abuse Awareness Day (WEAAD), Tennessee — which acknowledges the annual effort through a series of events statewide — has played its part in "lighting the way" to promote a better understanding of abuse and neglect of elderly and vulnerable adults. This year is no exception.
The Tennessee Vulnerable Adult Coalition (TVAC) is partnering with the Department of Human Services and the Commission on Aging and Disability in efforts designed to stem the growing problems of abuse (whether physical, sexual or emotional), neglect, and financial exploitation of elderly and vulnerable adults.
«Read the rest of this article»
State agencies work to stem tide of crimes against vulnerable adults.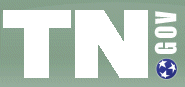 Nashville, TN – Nearly 9,500 reports of adult abuse, neglect and/or financial exploitation were reported last year to the Tennessee Department of Human Services' Adult Protective Services (APS) unit.  The number of reports has grown 23 percent in just five years. 
To raise awareness of this crime, Governor Phil Bredesen has proclaimed June 15th "Elder Abuse Awareness Day" in Tennessee.  The Department of Human Services and Commission on Aging and Disability are also working to promote a better understanding of abuse and neglect of vulnerable adults.   «Read the rest of this article»