Topic: Tenth Amendment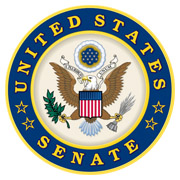 Washington, D.C. – Senators Marsha Blackburn (R-Tenn.) and Mike Lee (R-Utah) introduced the Military Spouse Licensing Relief Act, bipartisan legislation that would give military spouses with valid professional licenses in one state reciprocity in the state where their spouse is currently serving on military orders.
The bill is co-sponsored by Senators Dianne Feinstein (D-Calif.), John Barrasso (R-Wyo.), Thom Tillis (R-N.C.), Cindy Hyde-Smith (R-Miss.), Tom Cotton (R-Ark.), Steve Daines (R-Mont.), and Jerry Moran (R-Kan.), John Boozman (R-Ark.), Marco Rubio (R-Fla.), Kevin Cramer (R-N.D.), Mike Braun (R-Ind.), Rand Paul (R-Ky.), John Thune (R-S.D.), Lisa Murkowski (R-Alaska), Cynthia Lummis (R-Wy.), John Hoeven (R-N.D.), Mitt Romney (R-Utah), Ted Cruz (R-Texas), Roger Wicker (R-Miss), Joni Ernst (R-Iowa), and Jim Risch (R-Idaho). Rep. Mike Garcia (R-Calif.) has introduced companion legislation in the House.
«Read the rest of this article»