Topic: The Hermitage Hotel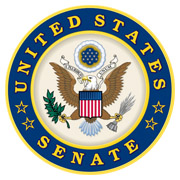 Nashville, TN – One hundred years ago today, Tennessee became the "Perfect 36th" state to ratify the 19th Amendment. This achievement fulfilled more than 70 years of tireless efforts by suffragists to enfranchise American women under the United States Constitution.
To honor this historic anniversary, Senators Marsha Blackburn (R-Tenn.) and Dianne Feinstein (D-Calif.) assembled a special project for the Smithsonian: the pair recruited 22 of their female colleagues to write essays about what the centennial means to them and the challenges they faced on their path to the U.S. Senate.
«Read the rest of this article»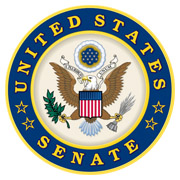 Washington, D.C. – Tennesseans want us to incentivize folks to safely return to work. I've also been hearing from business owners concerned that people are not returning to work. This is why I joined Senator Rob Portman's (R-Ohio) Healthy Workplaces Tax Credit Act to help relieve business owners of some of the financial burden associated with creating a safe work environment.
As I write this, billions of dollars from previous coronavirus relief packages sit unspent. We must ensure that any additional coronavirus relief is targeted, and has both the guardrails and flexibility necessary to prevent waste, fraud and abuse.
«Read the rest of this article»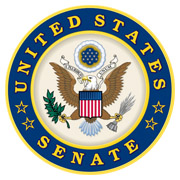 Washington, D.C. – United States Senator Lamar Alexander (R-Tenn.) said that designating Nashville's Hermitage Hotel as the Trump Administration's first National Historic Landmark is "a fitting tribute to Tennessee's decisive role in giving women the right to vote."
"The Trump Administration's decision to designate this National Historic Landmark cements the hotel's legacy as one of the most prominent sites in the suffrage movement," Senator Alexander said. "In the summer of 1920, the Hermitage Hotel was movement headquarters as suffragists persuaded legislators to make Tennessee the 36th and final state to ratify the 19th Amendment to the Constitution, securing the right of women to vote nationwide."
«Read the rest of this article»
19 Tennessee Properties receiving AAA Four and Five Diamond Ratings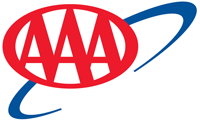 Knoxville, TN – AAA, with the help of its undercover inspectors, has unveiled the hotels and restaurants that have earned the coveted Four or Five Diamond rating in the past 12 months.
New to the list in Tennessee is The Guest House at Graceland, located in Memphis. The Guest House at Graceland joins other exceptional properties in providing a high degree of hospitality, service and attention to detail.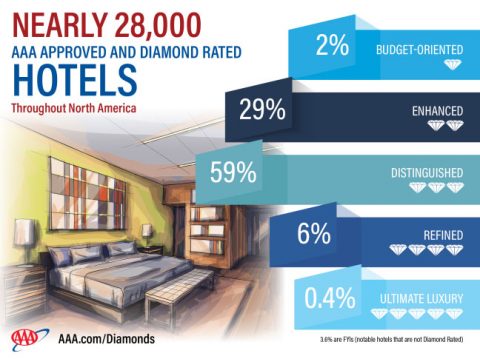 «Read the rest of this article»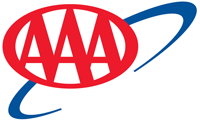 Knoxville, TN – From Beale Street in Memphis to the Appalachian mountains in Johnson City, Tennesseans and tourists alike travel the state each year to experience the unique city culture and rural landscape the state offers.
With millions of visitors to the state each year, travelers have a variety of ways to search for a hotel and find recommendations for things to do, but the most reliable and respected rating in the industry comes from AAA.
«Read the rest of this article»