Topic: The New York Times

Clarksville, TN – The New Gallery, with support from the Austin Peay State University Center of Excellence for the Creative Arts and the APSU Department of Art + Design, is continuing its exciting 2017-18 season with its newest exhibition, "John Douglas Powers: The Four Winds."
Powers, who made a name for himself with large-scale, intricate and finely crafted kinetic sculptures, is coming to The New Gallery fresh off of a year-long Guggenheim Fellowship.
«Read the rest of this article»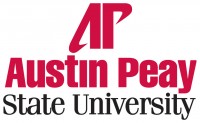 Clarksville, TN – Emily Crain, a Stewart County native, arrived at Austin Peay State University last month as part of a wave of new graduate students who are helping bolster the University's enrollment.
She picked APSU as the place to earn her master's degree in school counseling because she believes the University will prepare her to make a difference in the lives of young men and women.
«Read the rest of this article»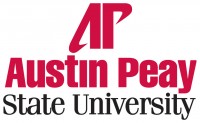 Clarksville, TN – One afternoon in 2002, Luma Mufleh made a simple wrong turn that ended up changing her life and the lives of an entire refugee community outside of Atlanta.
She was on an unfamiliar street in the town of Clarkston, GA, looking to do a little grocery shopping, when she happened to spot a pickup soccer game in a parking lot. The young players, from war-torn countries like Sudan and Afghanistan, reminded Mufleh of her own childhood playing soccer in Jordan.
«Read the rest of this article»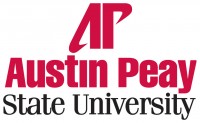 Clarksville, TN – Austin Peay State University President Tim Hall announced today that he has accepted the position of president at Mercy College in Dobbs Ferry, NY. His nearly seven-year tenure at APSU, which marked a period of tremendous growth and national prominence for the University, will come to an end later this spring.
"Lee and I will be departing Austin Peay at the end of the spring semester as I assume the position of president of Mercy College in New York," Hall wrote in an email message to the campus community today. "We do so with excitement and anticipation at the prospect of new challenges, but with a measure of sadness that we will be leaving a place where we have enjoyed some of the happiest years of our lives."
«Read the rest of this article»
Austin Peay State University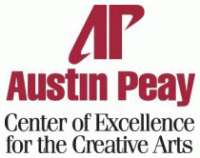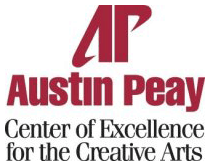 Clarksville, TN – Earlier this year, the award-winning writer David Huddle was contacted by Dr. Amy Wright, Austin Peay State University assistant professor of creative writing. Both writers hailed from rural Wythe County, VA, and after a bit of reminiscing about local haunts they both knew, Wright asked Huddle a question.
How would he, a two-time National Endowment of the Arts fellow and author of more than 17 books of poetry, fiction and essays, like to spend a few months this fall and next spring in Clarksville, working with APSU creative writing students? «Read the rest of this article»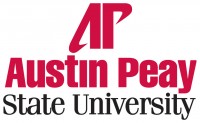 Clarksville, TN – Two kids named Wes Moore were born blocks apart within a year of each other. Both grew up fatherless in similar Baltimore neighborhoods and had difficult childhoods; both hung out on street corners with their crews; both ran into trouble with the police.
How, then, did one grow up to be a Rhodes Scholar, decorated veteran, White House Fellow, and business leader, while the other ended up a convicted murderer serving a life sentence?
«Read the rest of this article»
First Expansion Pack for EA's Award-Winning Shooter Coming December 6th to PlayStation 3, December 13th to Xbox 360 and PC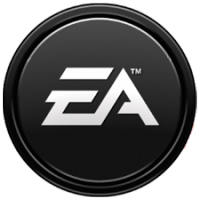 Redwood City, CA – DICE, an Electronic Arts Inc. studio (NASDAQ:ERTS) today announced that Battlefield 3™: Back to Karkand, the first digital expansion pack for the critically acclaimed Battlefield 3, will be available December 6th for download on the PlayStation®Network and December 13th on Xbox LIVE® Marketplace and the PC.
Building on the biggest launch in EA history, Battlefield 3: Back to Karkand is a full-feature digital expansion pack giving gamers more of the explosive multiplayer that Joystiq.com called "mesmerizing," and gameplay that has won over 60 industry awards and continues to delight gamers across the globe in what Seth Schiesel of The New York Times declares, "the most visually realistic shooter on the market."
«Read the rest of this article»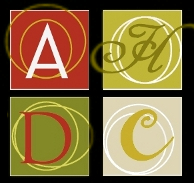 Clarksville, TN – The Clarksville Arts and Heritage Development Council, in cooperation with the Clarksville Community Concert Association and Austin Peay State University Department of Music, will present renowned soprano and Clarksville native Melissa Shippen Burrows in concert at 7:00pm, October 30th, in the APSU Music/Mass Communication Concert Hall.
Described by The New York Times as "a dramatic soprano with an attractive, powerful sound," as "angelic" by The Washington Post and, according to Theater Scene, "appealing and lyrical," Burrows has made debuts in her young career throughout the United States, Europe and Asia.
«Read the rest of this article»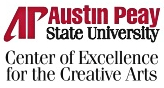 Clarksville, TN – In his later years, the renowned American composer Lee Hoiby was a quiet, slender gentleman with wavy gray hair and intelligent, often amused eyes. His appearance suited his style of music, which was reminiscent of the pleasing tunes of the early Romantic era and of his idol, Franz Schubert.
"His music is beautiful," Gregory Wolynec, Austin Peay State University associate professor of music, said. "When we think of contemporary music, we frequently think of things that can be difficult for audiences to approach. But Lee Hoiby considered himself the caretaker of an heirloomed garden that started back with Mozart and Haydn, and even earlier than that."
«Read the rest of this article»