Topic: Tina Rousselot de Saint Céran
Austin Peay State University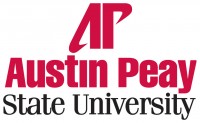 Clarksville, TN – When Travis Tanner, an Austin Peay State University freshman, read "Oliver Twist" for his world literature class earlier this semester, he had a little trouble visualizing the young orphan's journey through London.
Part of the problem was that Tanner, a physics major, had never visited Europe. In fact, his only experience with international travel occurred a few years ago on a road trip to Canada. So the drab, Georgian-style buildings of Victorian England were a bit hard to imagine.
«Read the rest of this article»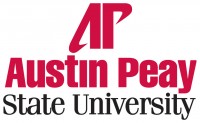 Clarksville, TN – Dr. Daniel Shea, Austin Peay State University associate professor of languages and literature, leaned back in his chair and said, "We've got lots of programs for people who can spend considerable amounts of time abroad. If you want to study abroad for a year or a semester or a month, we've got you covered."
Outside his office window in Harned Hall, dozens of nontraditional students walked across campus. They're the type of students – parents, full-time employees and military veterans – who don't necessarily have the time or money to spend weeks studying in a foreign country. «Read the rest of this article»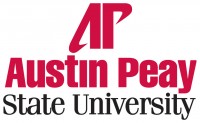 Clarksville, TN – Twice in her lifetime, Kaydee Hankes (pronounced han-kas) has been to South Korea with her family, once when she was 9 years old and the second time at 14.
This month, the Austin Peay State University student is in another country to study art – but this time, she's doing it solo.
Hankes, who is seeking a Bachelor of Fine Arts degree in illustration, is the first APSU student to study abroad under a new program that APSU has joined to expand its opportunities for students.
«Read the rest of this article»
APSU Expands Opportunities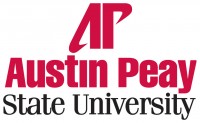 Clarksville, TN – More Austin Peay State University students are studying abroad.
During the 2010-11 academic year, 132 APSU students took a course or pursued a study-abroad program outside the U.S. That's up from 88 students in 2009-10.
"That's a significant increase," said Tina Rousselot de Saint Céran, coordinator of International Education at APSU. "I'm seeing about five students a day on average, and while that keeps me busy, I would like more in my office."
Now, APSU wants the growing trend to continue, making sure even more students know about the opportunities in and benefits from studying abroad with APSU's new initiatives. «Read the rest of this article»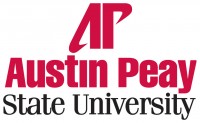 Clarksville, TN – In the early 1980s, the artist Pietro Maddalena converted a 15th century farmhouse, situated atop a hill in Tuscany, into a studio where he intended to teach students the ceramic arts.
That historic building, with its commanding views of the hills and farmlands, grew into one of the most important private ceramic schools in Italy – La Meridiana International School of Ceramic Art. This May, a group of Austin Peay State University students will travel to La Meridiana as part of the newest study abroad program offered by APSU. «Read the rest of this article»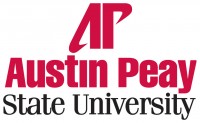 Clarksville, TN – Students interested in studying abroad while attending Austin Peay State University now have more opportunities than ever before. That's because APSU was recently accepted as a member institution of the International Student Exchange Program.
The ISEP is a network of more than 300 colleges and universities across the globe that cooperates to provide affordable access to international education. Membership in this program will allow APSU students to study abroad in various academic disciplines for a full semester or a year in 43 countries worldwide. «Read the rest of this article»