Topic: Tina Slaven

Clarksville, TN – Clarksville Police report that this morning, July 29th, 2019, a 4 year old female child was found at the intersection of Evans Road and Purple Heart Parkway about 9:00am. The child was found clean, appeared well taken care of, and had no signs of injury.
CPD do not know how the child ended up where she was located. CPD are trying to identify the child and locate family members.
«Read the rest of this article»

Clarksville, TN – An Endangered Child Alert issued February 27th for Christopher Ponce after he was taken by William Stanley King his father from Clarksville, TN. A joint investigation involving the Tennessee Bureau of Investigation, the U.S. Marshals Service and the Clarksville Police Department has resulted in the recovery of a 9-year-old Ponce.
On Wednesday, August 19th, 2015, the Clarksville Police Department's Sgt Tina Slaven and Detective Kyle Fleming brought William Stanley King back to Clarksville from Atlanta, GA.
«Read the rest of this article»

Clarksville, TN – On Friday, May 31st, 2013 the Clarksville Police Department training room was filled with friends and family to celebrate the promotion of five members of the Clarksville Police Department.
As a family member pinned their new badge on each recipient, Chief Al Ansley proudly announced that Sergeant Ty Burdine and Sergeant Liane Wilson will now hold the rank of Lieutenant.
«Read the rest of this article»

Clarksville, TN – On February 2nd, 2013, Clarksville Police received a tip that a Lenzo Grooms, 63 had created a shrine inside of his residence, dedicated to a nine year old female who had visited the residence several times.
Detective Tina Slaven's investigation uncovered a bizarre and disturbing story. Grooms had a photography business "Have Brush Will Travel" in which he offered a contract to take photographs of neighborhood female children for $20.00.
«Read the rest of this article»

Clarksville, TN – On November 19th, 2012, Clarksville Police Department received a Department of Children's Services referral in reference to an allegation of Aggravated Sexual Battery which occurred at Spring Creek Baptist Church located at 2760 Trenton Road.
It was alleged that on November 18th, 2012, a Sunday school teacher had inappropriate contact with a six year old female while on the church property.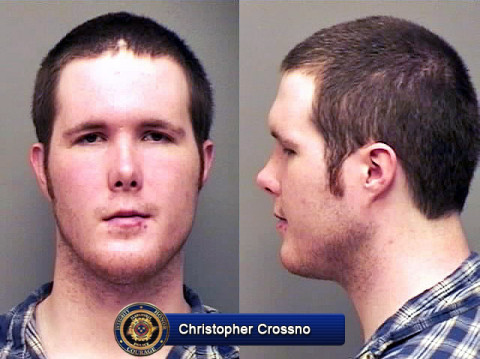 «Read the rest of this article»

Clarksville, TN – On December 13th, 2012, Kenneth Troy Cohen, born June 19th, 1964, plead  "Nolo contendere" to Attempted Rape of a Child which was a lesser included charge of Rape of a child. Nolo contendere means that Cohen did not plead guilty but plead that he did not contest the facts presented by the state against him.
Cohen was originally arrested on July 9th, 2011 and has been in jail awaiting trial that was set for January 28th, 2013. In this plea agreement Cohen was classified as a Violent Sexual Offender.
«Read the rest of this article»

Clarksville, TN – A 25 year old woman was kidnapped from a Heritage Pointe Drive residence by a previous acquaintance while three men, including her husband, helplessly watched it happen. The victim, during a separation from her husband, had been in a relationship with Hector L. Martinez, 29. The victim and her husband have recently reconciled and are trying to make their marriage work.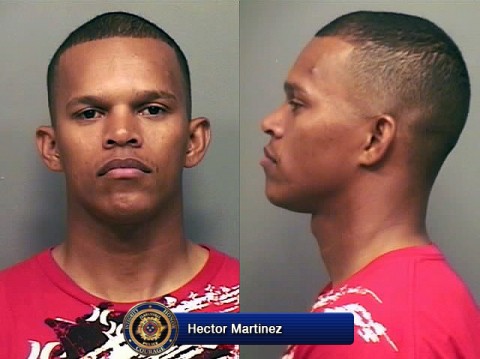 «Read the rest of this article»

A man down on his luck, homeless, and trying to get enough money to move himself and his mother to another city took matters in his own hands and robbed a bank. 
Vincent John Puccia entered Legends Bank, 1950 Madison Street, around 2:25pm today, walked up to one of the clerks, passed a note to a teller to give him money, and lifted his shirt to show the teller a gun; he never pointed the gun at the tellers. Also, there was one other customer in the bank at the time. Once the teller gave him the money, he left the bank and entered a cab, which he had called for prior to the robbery, and fled from the scene.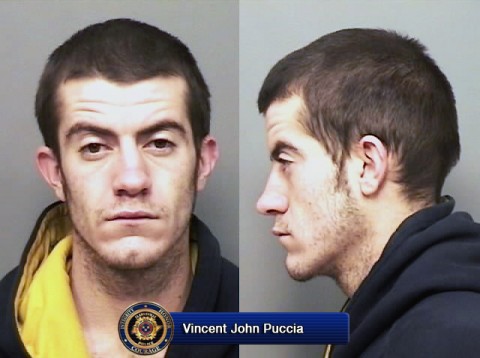 «Read the rest of this article»