Topic: TN House District 74
Clarksville, TN – The Clarksville-Montgomery County "League Of Voter Empowerment" (L.O.V.E.), a voters club comprised of local residents who meet monthly to discuss politics and the current state of governmental affairs, has announced its endorsements for the August 4th, 2016 State Primary and County General Election.
We believe the following group of candidates hold true to our mission statement of "having the best interest of their constituents in mind" and will best represent the people of our nation; state, city and county in the true democracy manner in which this country was built on.
«Read the rest of this article»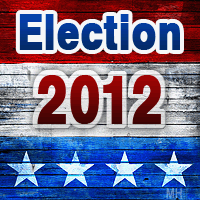 Humphreys County, TN – On Monday, April 23rd, the Humphreys County Tea Party, hosted state representative GOP candidates, Lauri Day and Nick Steward, for the race for TN District 74. Lauri Day won the straw poll vote 30-18, with 5 undecided.

Lauri Day will be speaking at the Montgomery County Young Republican meeting on May 15th, Montgomery County Common Sense Coalition on May 17th, at The Red River Republican meeting on May 19th and the Montgomery County GOP meeting on May 22nd.

For further information contact: www.day4tnhouserep.com

Lauri Day has declared her self as a candidate for the Tennessee House of Representative in the 74th District which encompasses Humphreys, Houston and the western section of Montgomery County. She is an 18 year resident of Tennessee and has lived in Humphreys County for the last 10 years.

Day describes herself as a proud conservative who desires to serve the people of the 74th district with constitutional principles and the heart of a teacher.

It is her goal to empower the rural vote, to engage the citizens into local and state action and to serve the youth in the capacity of bringing the message of history, civic responsibilities and free market principles to light. Lauri has been busy over the past two years as a "citizen activist", spending much time on Capitol Hill. «Read the rest of this article»