Topic: TN House Speaker Kent Williams
Tennessee House Speaker Kent Williams issued a response to the announcement that the state's Republican Party Chair has expelled from the party. Williams has maintained he is a Republican. He remains Speaker of the House, a position the Republican Party has not controlled for over 140 years until this past November. But now, no longer, by their own hand.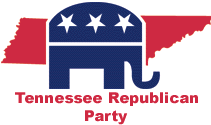 Speaker Williams' response to the TNGOP's stripping him of his Republican bonafides:
"Robin Smith has determined that I am not a Robin Smith Republican—that is a Republican in her mold.

"I have hoped for some time that my party would work to build a bigger tent, a more inclusive tent. My hopes may have been in vain. The tent Robin Smith wants is a small tent. A narrow-minded tent. A tent with no room for alternative ideas.

"No matter what type tent she wants for the State Republican Party it is clearly not the tent of the Carter County Republican Party. I remain a Carter County Republican with the same principles that brought me to the General Assembly in the 2006 elections. «Read the rest of this article»
The uproar within the Tennessee Republican Party over Rep. Kent Williams winning the Tennessee House Speaker position continues unabated. Williams has been maligned by the state GOP leadership for not adhering to the Party agenda. Within his home district, Carter County, Williams enjoys strong support. Some of that support has written to the local media to express its sentiment on the issue.
From the Elizabethton Star:
"Republican Party Is Bigger Than One Person"


"Robin Smith, Chairman of the Tennessee Republican Party, has called a press conference Monday to announce her decision regarding House Speaker Kent Williams's membership in the Republican Party. The decision rests solely with Smith, and perhaps nothing would delight her more than to kick the Carter County lawmaker out of the party.
Williams' re-election last November helped give the Republicans a majority in the state House. Williams, who claims to be a Republican, who was elected as a Republican, and we do believe has Republican values, was elected Speaker with his vote and that of the 49 Democrats in the House. He defeated the GOP's hand-picked candidate for Speaker, Jason Mumpower, who, too, voted for himself. He received all the Republican votes in the House except for Williams'.
Should the chairman of the Tennessee Republican Party have that much power? Power to decide who has membership in the party, who can be a Republican and who can not? Rep. Williams has said that he will leave the party voluntarily, Ms. Smith only has to ask. «Read the rest of this article»
In the apparently ongoing uproar over the newly elected House Speaker's continued and unrepentant presence in the Republican Party, harsh feelings persist.
In an unprecedented move, Republican Lt. Governor and Speaker of the Senate Ron Ramsey has told his fellow Republican, House Speaker Kent Williams, that he ought to quit the Republican Party. «Read the rest of this article»