Topic: TN lieutenant governor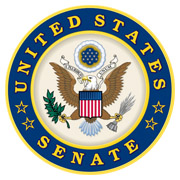 Nashville, TN – Since President Donald Trump nominated Judge Amy Coney Barrett to serve on the United States Supreme Court, figures across Tennessee have weighed in.
Tennessee Delegation
Senator Lamar Alexander: "I have voted to confirm Justices Roberts, Alito, Sotomayor, Gorsuch and Kavanaugh based upon their intelligence, character and temperament. I will apply the same standard when I consider Judge Barrett's nomination to replace Justice Ginsburg."
«Read the rest of this article»
Nashville, TN – Tennessee Governor Bill Lee and the Financial Stimulus Accountability Group (FSAG) this past week announced an initial $50 million in federal Coronavirus Relief Funds for the new Supplemental Employer Recovery Grant (SERG) program to provide additional relief to small businesses suffering during the COVID-19 Coronavirus pandemic.
«Read the rest of this article»
Clarksville Online author Terry McMoore, politically active citizen, activist, and businessman, speaks out on the balance of personal rights and public responsibilities.

I wear many hats in my life from being a father, husband, civil rights activist, author, music producer, campaign chairman and motivational speaker. With all this activity in my life it is virtually impossible to remain neutral or non-partisan in everything. I often tell my friends in the NAACP who have executive positions that they are being too politically correct on to many issues.
For instances, some will not attend a candidate rally because they might get accused of supporting that person. I tell them you are still a voter who needs to hear where a candidate stands. Just because you hold some position, you do not lose your rights as a concerned voter. «Read the rest of this article»