Topic: TN Senate
Committees begin adjustment to new bipartisan makeup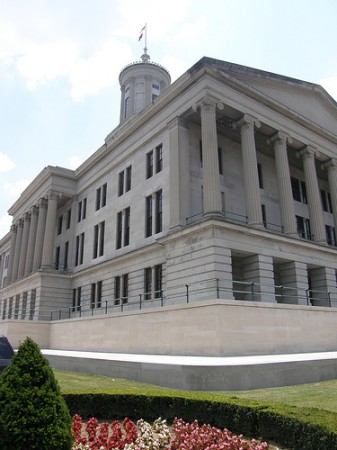 NASHVILLE – On Monday, State Representative Joe Pitts (D-Clarksville) and members of the House and Senate were presented with Governor Phil Bredesen's seventh State of the State Address.
"These economic times are tough on everyone, especially working families," said Pitts (D-Clarksville). "Governor Bredesen made it clear in his speech that while we need to make some tough cuts to our budget, laying off workers and cutting education funding is not the way to bring us through this financial crisis."
During his speech, Governor Bredesen announced his desire to maintain our education funding for K-12 and Pre-K classrooms, as well as challenged the Board of Regents, the University of Tennessee Board of Trustees, and the Tennessee Higher Education Commission to "step outside the box" in trying to find ways to make higher education more affordable.
"Now, more than ever, is the time that Tennesseans need to be able to afford a college education, said Pitts. "When the economy begins to turn around, our citizens need to have the skills and resources necessary to earn those new jobs that will be created."
Finally, the governor spoke about working to make Tennessee the home of green technology research, specifically in the area of solar energy. With the recent announcement of Hemlock Semiconductor investing over $1.2 billion into a new solar panel plant in Clarksville, as well as the continuing development of cellulosic ethanol plants throughout the state, Tennessee has the potential to become the national leader in green technology. «Read the rest of this article»