Topic: TN U.S. Senate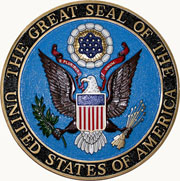 Washington, D.C. – Congress and President Barack Obama had until Monday at midnight to pass the 2014 spending bill and failed to do so. As of 12:01 Tuesday Morning, parts of the federal government are officially shut down due to lack of funding to operate.
There was a last ditch effort to negotiate the differences between the House and Senate bills using a bipartisan conference commmitte, but it was rejected. «Read the rest of this article»
Robert (Bob) Tuke is a Marine who served America, a Democratic soldier who has worked hard for others in Tennessee politics. He is now a candidate for the United States Senate is touring Clarksville meeting with voters to discuss his platform and answer their questions
Robert D. Tuke is the former Chairman of the Tennessee Democratic Party, having served from July 1, 2005 through January 13, 2007. In addition, he served as Treasurer of the Tennessee Democratic Party and Co-Chair of the Kerry/Edwards Campaign in Tennessee in 2004. He headed Veterans for Kerry in the State in 2003 – 2004. Tuke was also a Trustee of the national Kerry/Edwards campaign and served as Delegation Whip of the Tennessee Delegation at the Democratic National Convention in 2004.
Most recently, Tuke worked as the Tennessee Political Director for Obama for America.