Topic: TN511
TDOT advises drivers to "Know before you go!" by checking traffic conditions before leaving for your destination.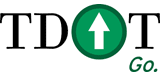 The Tennessee Department of Transportation provides this list of highway work projects in Montgomery County to help motorists avoid the delays that may result from Highway Construction and Maintenance projects in our area.
Covered in this report includes resurfacing work on I-24, The Red River Bridge Construction Project, Vegetation removal on I-24, Lane closures on State Route 48 towards Dickson, and road work on State Route 12 towards Ashland City. «Read the rest of this article»
A monthly column by TDOT Commissioner Gerald Nicely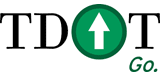 Famed English statesman Sir Francis Bacon once made the still-meaningful statement that knowledge is power.  However, to gain knowledge you must have access to information.  TDOT provides several ways for drivers to get traffic information, both before leaving home and while traveling in Tennessee.
TDOT SmartWay is Tennessee's intelligent transportation system which uses advanced information technologies to improve the safety and operation of highways.  An important component of TDOT SmartWay is TN511.  Travelers anywhere in Tennessee can get information on road and travel conditions, incidents, and construction on state highways by simply calling 511 from land lines or cell phones.  Since becoming operational in August of 2006, TN511 has logged nearly two million calls.  Callers to the system can connect to 511 systems in our bordering states as well, where available.  TDOT is also utilizing the social networking tool, Twitter, to send alerts to followers about roadway conditions across the state or by region.  TDOT began utilizing the service in mid-May and currently has more than 1,000 followers. «Read the rest of this article»
The eighth annual festival is expected to draw over 80,000 to Manchester area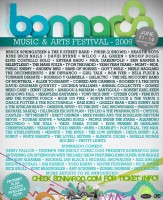 Nashville – For the eighth year in a row, the city of Manchester is gearing up to receive nearly 80,000 visitors from across the country as music lovers flock to one of the premier summer music festivals, Bonnaroo. The Tennessee Department of Transportation and Tennessee Highway Patrol are partnering again this year to ensure smooth traffic flow during the event. The 2009 Bonnaroo Music and Arts Festival kicks off Thursday night, June 11, and winds down Sunday night, June 14. Thursday, June 11, is expected to be the heaviest traffic day.
With 80,000 music fans converging at an old farm site in Coffee County, the area in and around Manchester always sees much heavier traffic throughout the festival. TDOT and the THP are working closely with the City of Manchester Police Department, the Coffee County Sheriff's Department and festival promoters to keep traffic moving on I-24 while also getting Bonnaroonies to their destinations. The agencies and festival promoters have worked throughout the year on a plan to efficiently handle traffic during the festival.
«Read the rest of this article»
TDOT Now Using Twitter to Provide Information about Delays on Tennessee Roadways
Nashville – Motorists traveling through the volunteer state this Memorial Day holiday will have an open road and a new tool to help avoid traffic tie-ups.  The Tennessee Department of Transportation is suspending all lane closure activities on state roads and interstates and is launching TDOT's first Twitter page to help keep motorists up to date about problems on volunteer state roadways.
"In addition to suspending all lane closure activity this Memorial Day we will be launching our latest informational tool for motorists," said TDOT Commissioner Gerald Nicely.  "Twitter is one more way TDOT can help travelers stay informed about road conditions in the volunteer state." «Read the rest of this article»