Topic: Tobi Young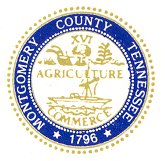 Drug Courts have become a popular method for dealing with drug offenders without resulting to the expense of incarceration. 85 participants have been accepted into the Montgomery County Drug Court program since its inception in 2005. 28 participants have graduated the local program, including Ruby Hendrickson and John Young who graduated on Friday.
Ruby Hendrickson completed the program with 813 days of sobriety in just over two years. "I am a grateful recovering addict, I want to thank Drug Court for coming into my life. It was hard but I did it. When I started, I was scared, I was mad. I ended up spending a year away from my family, but I stuck with the program."
John Young was in the program for about 3-1/2 years and completed the program with 228 days of sobriety. Young credited his faith with helping him to complete the program. "It's been a long three years." he said.
«Read the rest of this article»