Topic: Toby Nathaniel Willis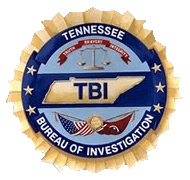 Nashville, TN – The Tennessee Bureau of Investigation is seeking the public's assistance in locating individuals who may have had contact with a suspect now charged in connection to an ongoing child rape investigation.
At the request of 23rd District Attorney General Ray Crouch, TBI Agents began investigating Toby Nathaniel Willis (DOB 4-29-70) on August 29th. During the course of the investigation, Agents developed information Willis had a sexual encounter approximately 12 years ago with an underage female.
«Read the rest of this article»